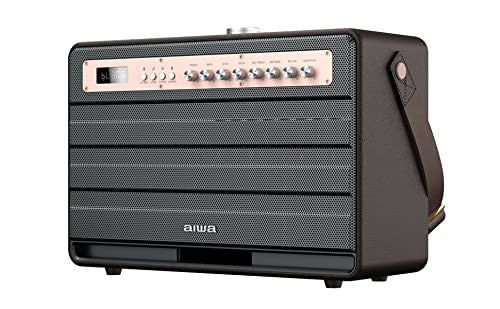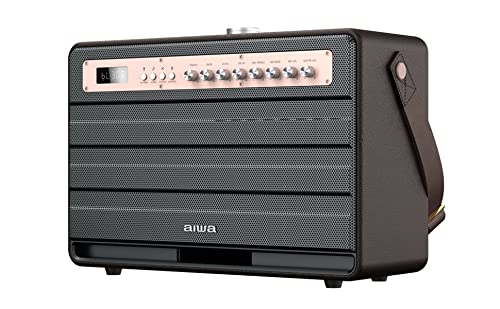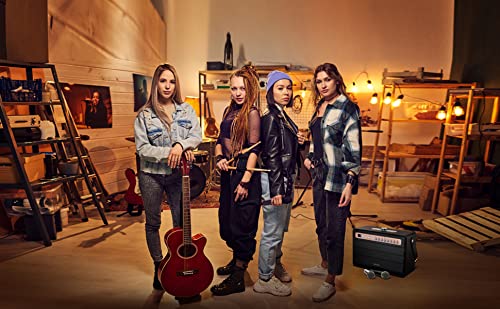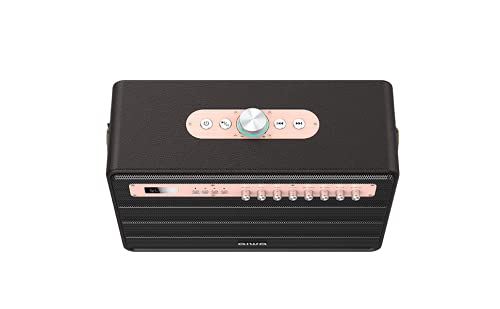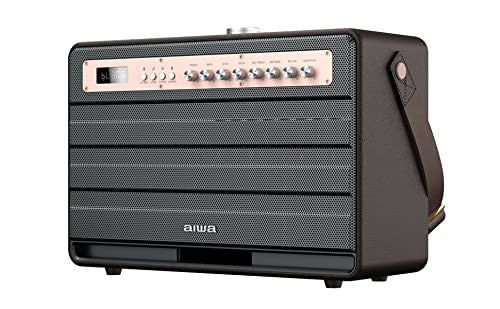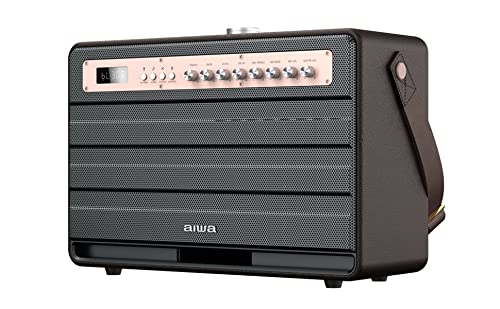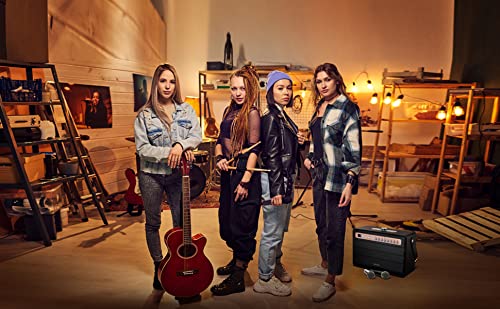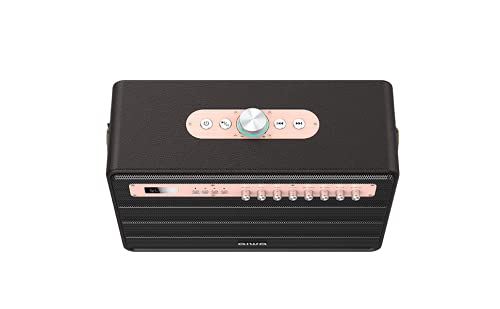 Aiwa MI-X450 Pro Enigma high Efficiency Audio with Retro Styling, Rose Gold, Medium
21 people are viewing this right now
Regular price
Rs. 44,890.00
Sale price
Rs. 44,890.00
Regular price
Rs. 74,990.00
Tax included.
Free Shipping- 1 Day Delivery * Conditions Apply
Product description
Shipping & Return
All Deliveries made within 24 Hours (Business Hours) post receipt of order. Except Fridays (Weekly Off) (Coverage Area Delhi & NCR only)
Get GST invoice and save upto 18 % on business purchases. T&C Apply.
1 YEAR COMPLETE WARRANTY
| | |
| --- | --- |
| Brand | Aiwa |
| Colour | Rose Gold |
| Material | PU leather/Wood |
| Output Wattage | 120 Watts |
| Item Weight | 7250 Grams |
About this item:-
It sounds like you're describing a triple driver speaker setup with a high-efficiency amplifier featuring both class H and AB amplifier technology. This setup also includes a wide array of audio adjustments such as mic delay, echo, inflection, EQ, and special effects. Additionally, there is a custom engineered audio limiter and TWS (True Wireless Stereo) multi-link technology for synchronized audio from multiple speakers to achieve true surround sound.

A triple driver setup typically refers to speakers or headphones that utilize three separate drivers for different frequency ranges (e.g., low, mid, and high frequencies). This allows for more accurate and detailed sound reproduction.

The high-efficiency amplifier with class H and AB technology combines the advantages of both amplifier classes. Class H amplifiers use multiple voltage rails to increase efficiency, reducing power consumption and heat generation. Class AB amplifiers provide a balance between efficiency and audio fidelity, offering good sound quality with lower distortion.

The wide array of audio adjustments you mentioned, such as mic delay, echo, inflection, EQ, and special effects, suggests that the setup offers extensive control over the audio playback. Users can customize the sound to their liking by adjusting parameters like microphone delay, adding echo effects, altering the inflection or tone of the audio, applying equalization (EQ) settings to modify frequencies, and even adding special effects to enhance the listening experience.

The custom engineered audio limiter is likely designed to control the dynamic range of the audio output, preventing distortion or clipping when the volume levels exceed a certain threshold. This ensures that the sound remains within a safe and enjoyable range.

TWS multi-link technology enables the synchronization of audio playback across multiple speakers, creating a surround sound effect. True Wireless Stereo allows for a wireless connection between the speakers, eliminating the need for physical cables and enabling greater flexibility in speaker placement.
From the manufacturer
MI-X 450 Pro Enigma
Sound First — Design Philosophy
The MI-X Series is built with good audio components with meticulous in-house audio testing to deliver a truly stunning audio performance with a twist of retro styling.
AUDIO RELATED
AUDIO RELATED
Decoding: MP3, FLAC, WAC, APE, WMA
Frequency Response: 50Hz — 15KHz
Signal to Noise Ratio: > 70 dB
Playback Mode: BT, AUX-IN, USB,
Instrument Input
Mics: Two Mics included
POWER & BATTERY
Power Output: 120W
Playback Time: 3-8 Hours (Depending on Volume)
Charging Time: 7 Hours
Charging Current: DC SV / 2A (Type C)
Battery: Built-in Lithium-Ion 22500mAh
TRANSMISSION STANDARDS & PHYSICAL DIMENSIONS
TRANSMISSION STANDARDS
BT Version: V5.0
PHYSICAL DIMENSIONS
Size: 428 X 282 X l69mm
Made in China
Mahajan Electronics
89-90 Raja Garden
New Delhi-110015
Free 24 Hours Delivery is applicable for NCR Region. Area includes Delhi, Gurugram, Faridabad, Ghaziabad, Noida.
 Mahajanelectronics.com   makes every effort to service the orders placed with them, as per the specification and delivery timelines mentioned against each product. As a policy, we request you to kindly check the product and the accessories while accepting the delivery. In case of any discrepancies, kindly bring it to our notice before accepting delivery by calling us on +9710000251  or email us on  manas@mahajanelectronics.com  . After acceptance of delivery of the product, Mahajanelectronics.com    cancellation free of charge on Cash on Delivery orders. In case of prepaid order, a charge of 3% will be applied & refund shall be made within 24-48 hours.
Once delivery is made and product is kept packed unused & customer wants to return, we shall accept return within 24hrs of receipt of order in this case Cancellation charge of 3% will be applicable and we shall initiate refund post receipt of product within 24-48 hours.
Please Note In this case product should not have been unboxed. Moreover, it shall be at our discretion that we accept or not.
 After sales service is provided by the authorized service centers of the respective manufacturing companies. For product service requirement, kindly contact us on the above-mentioned details for the same.
For any product/service available on sale on Mahajanelectronics.com , the company does not assume any liability.