Description
 All Deliveries made within 24 Hours (Business Hours) post receipt of order. Except Fridays (Weekly Off)
Exclusive Offer On Bosch Washing Machines Only  @ Mahajan Electronics Online 
401 L : Good for large families

Inverter Compressor : Consumes lower electricity in comparison to a Normal compressor
2 Star : For Energy savings up to 20%
Frost Free : Auto fridge defrost to stop ice-build up
One year on product warranty
Description
Crispy vegetables, homemade pickles, fresh fruits - every food item will find a cosy space inside this 401 L refrigerator from Bosch. Boasting a Crisper Box, a HydroFresh Box, and a Chiller Box, this refrigerator has everything in place to help you neatly arrange your necessities in an organised, uncluttered manner.
Product Description
Do you love home-made pickles? Does your fridge always seem to run short of storage space for the many food ingredients you stock up on so you can work towards perfecting your culinary skills? Bosch brings you this spacious double-door refrigerator so you can conveniently store vegetables and fruits, pickle jars, bottles water, canned beverages, and leftover food.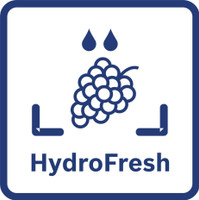 HydroFresh Box
The HydroFresh box has an adjustable humidity control. This box increases the shelf life of perishable food items up to two times more than conventional fridges.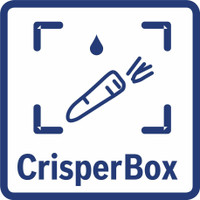 Crisper Box
The Crisper box has a manual humidity control. This box provides an ideal storage space for your greens and fruits by keeping them crisp so you always have fresh vegetables when you're cooking.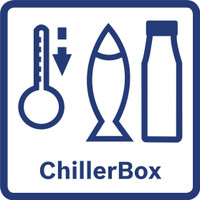 Chiller Box
The temperature in this box is lower than the other storage units in this fridge. The Chiller Box is ideal for storing frozen food, poultry, fish, or chilled drinks.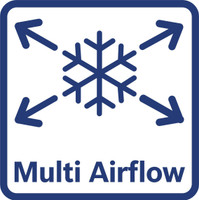 MultiAirflow System
This feature improves the circulation of air in this fridge, regulates its temperature, and eliminates possibilities of condensation. The MultiAirflow system ensures an even temperature in all the shelves so your foods stay fresh and edible regardless of where in the fridge they are stored.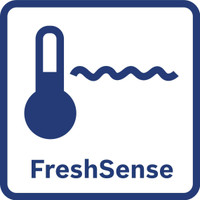 FreshSense
This fridge has sensors which keep a constant check to control the temperatures both in the fridge and the freezer, regardless of the temperature in your physical environment.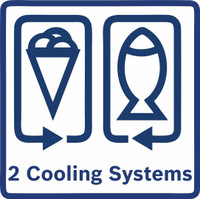 Two Cooling Systems
This double-door refrigerator has separate cooling circuits for the fridge and the freezer. This way, you can set and control temperature settings for these two units independently. This feature also reduces the risk of food odors mixing so your curries, pickles, and juices retain their original taste and flavor.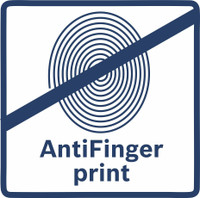 AntiFinger Print
The high-quality stainless steel surface of this side-by-side fridge's doors are finished off with a special anti-fingerprint coating so your fridge isn't covered with mucky fingerprints.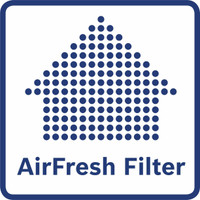 AirFresh Filter
Bosch's AirFresh filter in the cooling system reduces the risk of odor transfer between foods which helps preserve their freshness and natural flavors.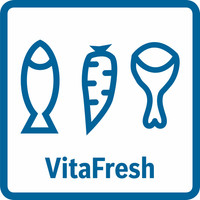 VitaFresh
VitaFresh, which is Bosch's innovative freshness system retains the freshness of foods for a long time so there's less spoilage and wastage.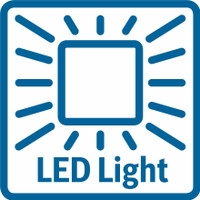 LED Lighting
This double-door fridge's interior is illuminated by glare-free LED lighting. LED lights use lesser electricity than conventional fridge lights and guarantee an even lighting.
NoFrost Technology
NoFrost technology protects your food from forming ice crystals so you don't have to manually defrost the fridge.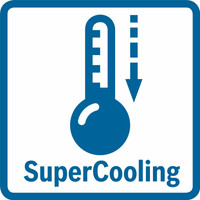 SuperCooling
The SuperCooling feature lowers the temperature of this fridge to one-degree Celsius at the touch of a button so its contents get chilled quickly.
SuperFreezing
SuperFreezing protects frozen food from defrosting when you add new food items to the freezer. This feature also helps new food items freeze faster.
General
In The Box

1 Refrigerator
User Manual and Warranty Card

Type
Refrigerator Type
Defrosting Type
Compressor Type
Capacity
Number of Doors
Star Rating
Coolpad
Toughened Glass
Built-in Stabilizer
Performance Features
| | |
| --- | --- |
| Temperature Control | Precise Electronic Controls |
| Moisture Control | |
| Other Performance Features | Chiller Compartment, Humidity Control, Display and Control |
Body And Design Features
| | |
| --- | --- |
| Shelf Material | |
| Door Finish | |
Convenience Features
| | |
| --- | --- |
| Door Alarm | |
| Deodorizer | |
| Water & Ice Dispenser | |
| Water Dispenser | |
| Removable Rack | |
| Other Convenience Features | 4 Door Bins, 1 Veg Basket, 1 Fruit Box |
Power Features
| | |
| --- | --- |
| Power Requirement | |
| BEE Rating Year | |
| Other Power Features | |
Refrigerator Comparment Features
| | |
| --- | --- |
| Number of Refrigerator Shelves | |
| Egg Tray | |
Freezer Compartment Features
| | |
| --- | --- |
| Gross Freezer Capacity | |
| Ice Cube Tray Type | |
Additional Features
| | |
| --- | --- |
| Launch Year | |
| Child Lock | |
| Wheel Support | |
| Technology Used | |
| Other Features | Keeps Food Fresh for Upto 50 Days, Super Cooling, Deodorizer: Air Fresh Filter, Automatic Defrosting, Slider Bin, Reversible Doors, Multi-Airflow and Door Airflow, VitaFresh, 6 Intelligent Sensors, 12-16 hr Cooling Retention |
Dimensions

Net Height
Net Depth
Net Width
Weight
Mahajan Electronics
Raja Garden
New Delhi-110015
Payment & Security
Your payment information is processed securely. We do not store credit card details nor have access to your credit card information.