Product description
Shipping & Return
All Deliveries made within 24 Hours (Business Hours) post receipt of order. Except Fridays (Weekly Off)


Key Features
User Comfort: Jumbo Freezer, Toughened Glass Shelves, Fungus Free Door, Twist Ice-Tray

Power Performance: Stabilizer Free Operation, Eco Gas
Description:-
The efficient way with which Kelvinator's direct cool refrigerators work will surprise you! With this fridge, you bring home an appliance that understands optimum temperature and freshness of food items. As a plus, it is easy to use and can take rough usage. And all of this in a sleek, trendy design that uplifts the look of your home!
Jumbo Freezer
A big freezer for big appetites
If you're someone who loves meats and ice creams, you need a fridge that can stock up efficiently. Kelvinator's direct cool refrigerators are equipped with a large freezer. Store your favourite food items at the perfect temperature without making multiple grocery runs!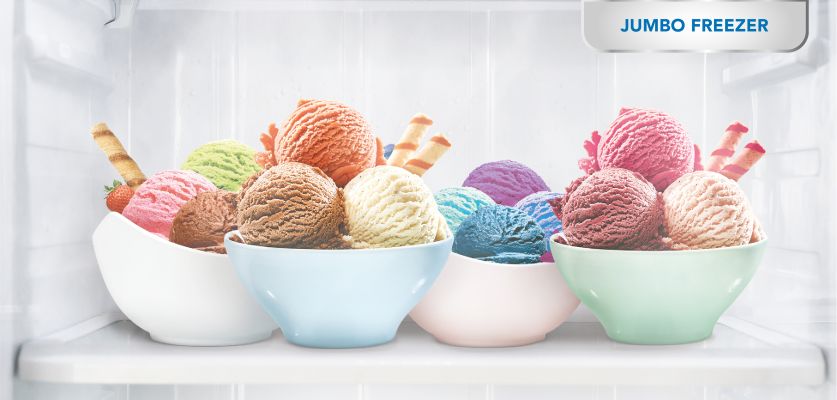 * This Kelvinator KRD A190MRP Refrigerator image is for illustration purpose only. Actual image may vary.
Toughened Glass Shleves
Hefty food items need glass that's tough
When it comes to the Kelvinator frost-free refrigerator, it doesn't matter whether you're storing leafy vegetables, a watermelon or several kilos of meat! Thanks to its specially toughened glass shelves, you can go ahead and place heavy items in your fridge without worrying about cracked glass.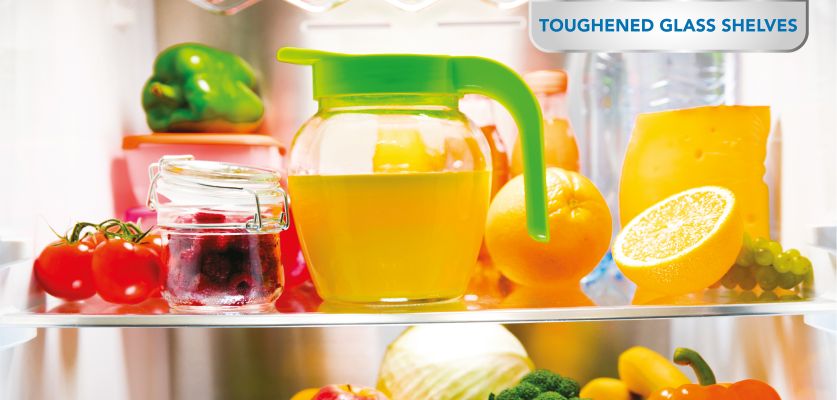 * This Kelvinator KRD A190MRP Refrigerator image is for illustration purpose only. Actual image may vary.
Stabiliser Free Operations
A fridge that's all about stability
Worrying about your appliances in the face of frequent voltage fluctuations is natural. Not if you have the Kelvinator direct cool refrigerator, though. Its stabilizer-free operation does away with the need for external stabilizers, thanks to the compressor's wide voltage range. Now, remain worry-free even during sudden electrical surges!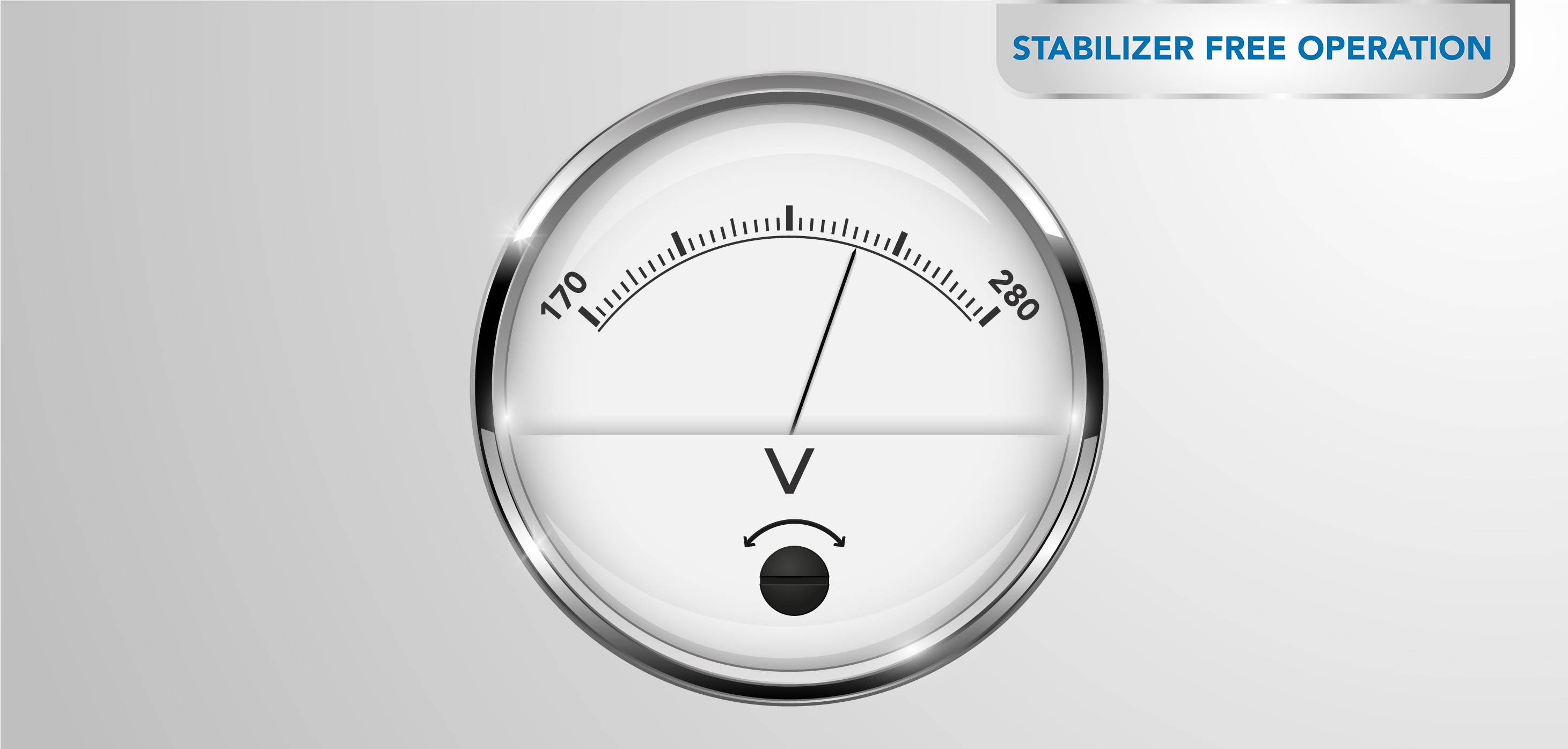 * This Kelvinator KRD A190MRP Refrigerator image is for illustration purpose only. Actual image may vary.
Easy to Clean Gasket
Removable, easy to to clean door rubber strip that keeps your fridge hygienic.
Twist Ice Tray
The Kelvinator Fridge comes with a twist ice tray making it easy to dispense ice. Now just twist the tray and chill.
EcoGas
The use of R600a as a refrigerant gas ensures that it is not hazardous to you and the environment.
---
Specifications
 

(Kelvinator 170 litres 3 Star Single Door Refr...)

General Information

Total Capacity -170 litres

Refrigerator Type - Direct Cool

Refrigerator Style -Single Door Refrigerator

Refrigerator Operations

Stabilizer Free Operation - Yes

Refrigerator Capacity - 140 litres

Refrigerator - Interior Lamp - Yes

Refrigerator Shelf Type - Tempered Glass

Vegetable & Fruit Drawer - Yes

Freezer Related

Freezer Capacity - 26 litres

Freezer Style - Top Freezer

Certificates & Ratings

BEE STAR Rating Disclaimer - Ratings are valid for a specific duration of time and may undergo revisions from time to time.

Power Details

Power Consumption - 160 Watt

Power Supply - AC 220-240 Volts

In The Box & Warranty

In The Box - Owner Manual, Warranty Card, Lock Key, Normal Ice Tray

Warranty - 1 Year

Special offer @ Mahajan Electronics :- Get Extended Warranty upto 3 Years by Bajaj Allianz.

Includes coverage (as covered in manufacturer warranty) for
repairs/replacement costs up to the invoice value and total loss with zero depreciation. Premium mentioned below:


1 year- 1408/-

2 years- 2151/-

3 Years- 3394/-   (Terms & Conditions As Per Company)



Made in Indonesia
Mahajan Electronics
89-90 Raja Garden
New Delhi-110015
Free 24 Hours Delivery is applicable for NCR Region. Area includes Delhi, Gurugram, Faridabad, Ghaziabad, Noida.