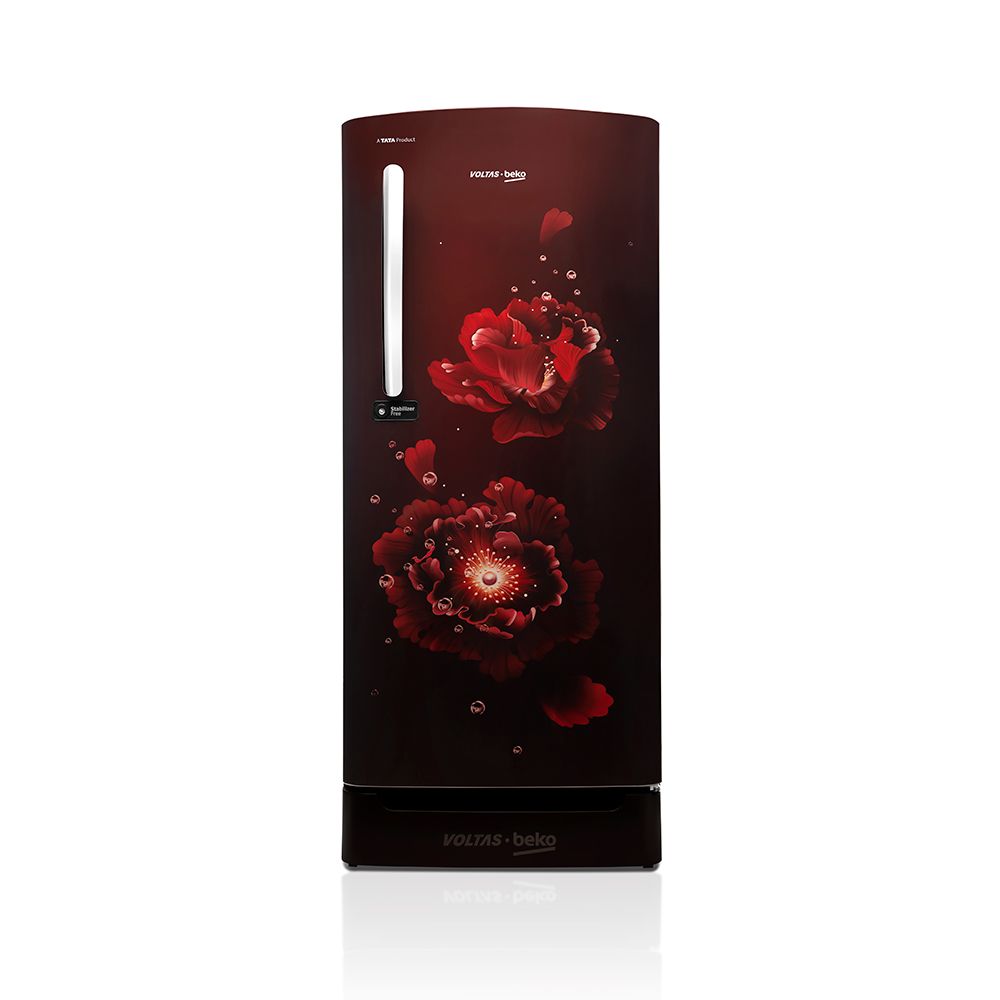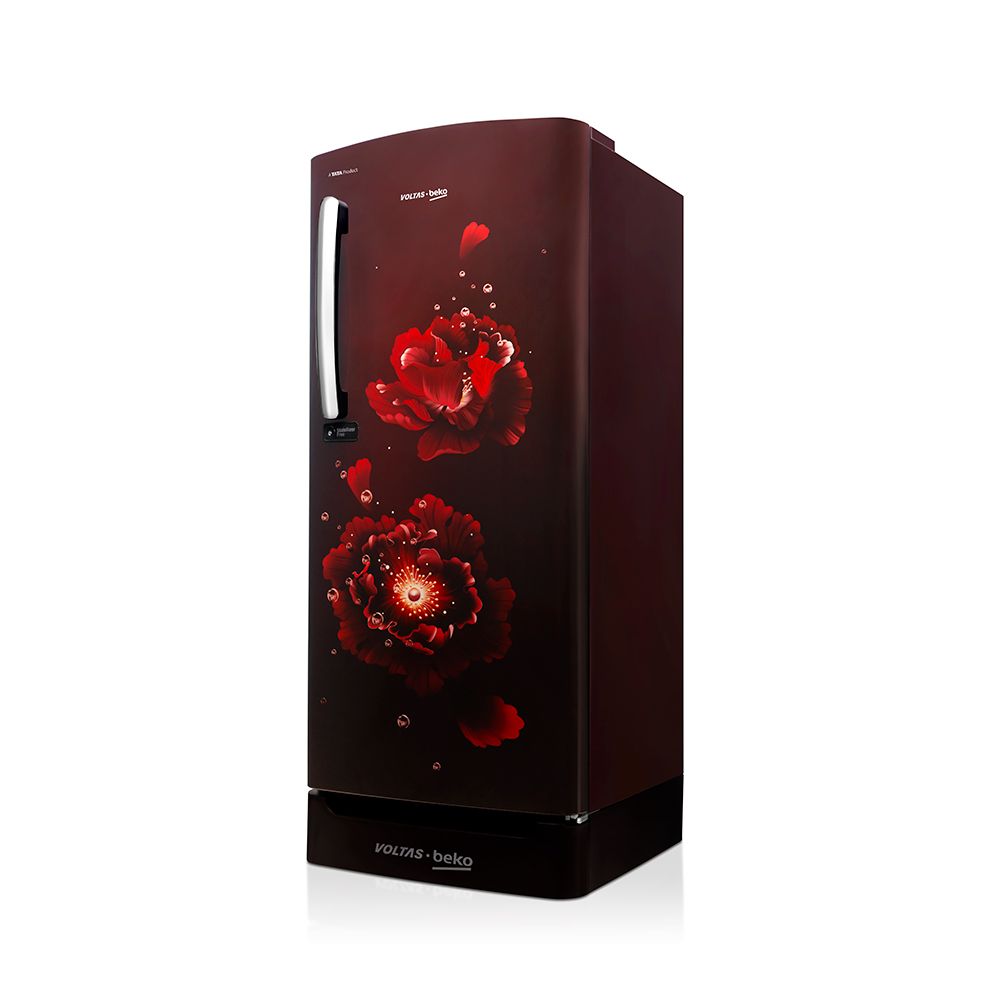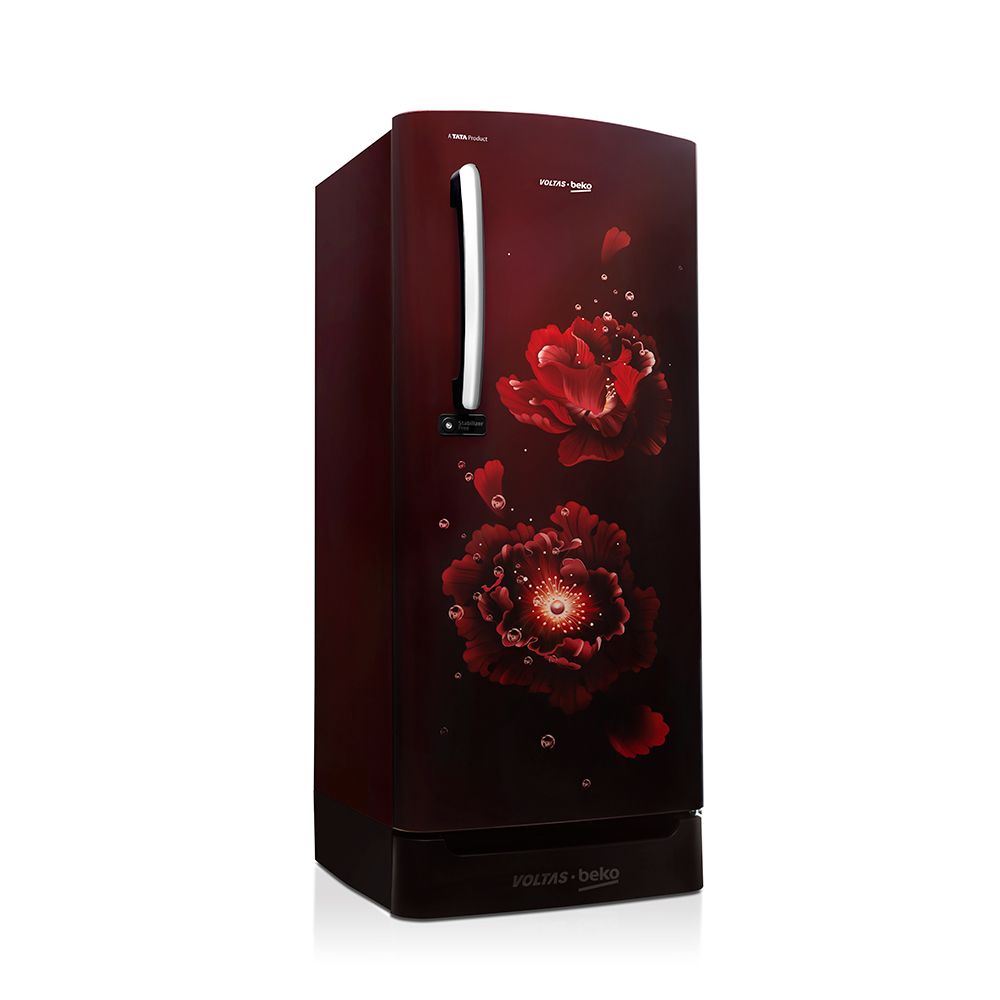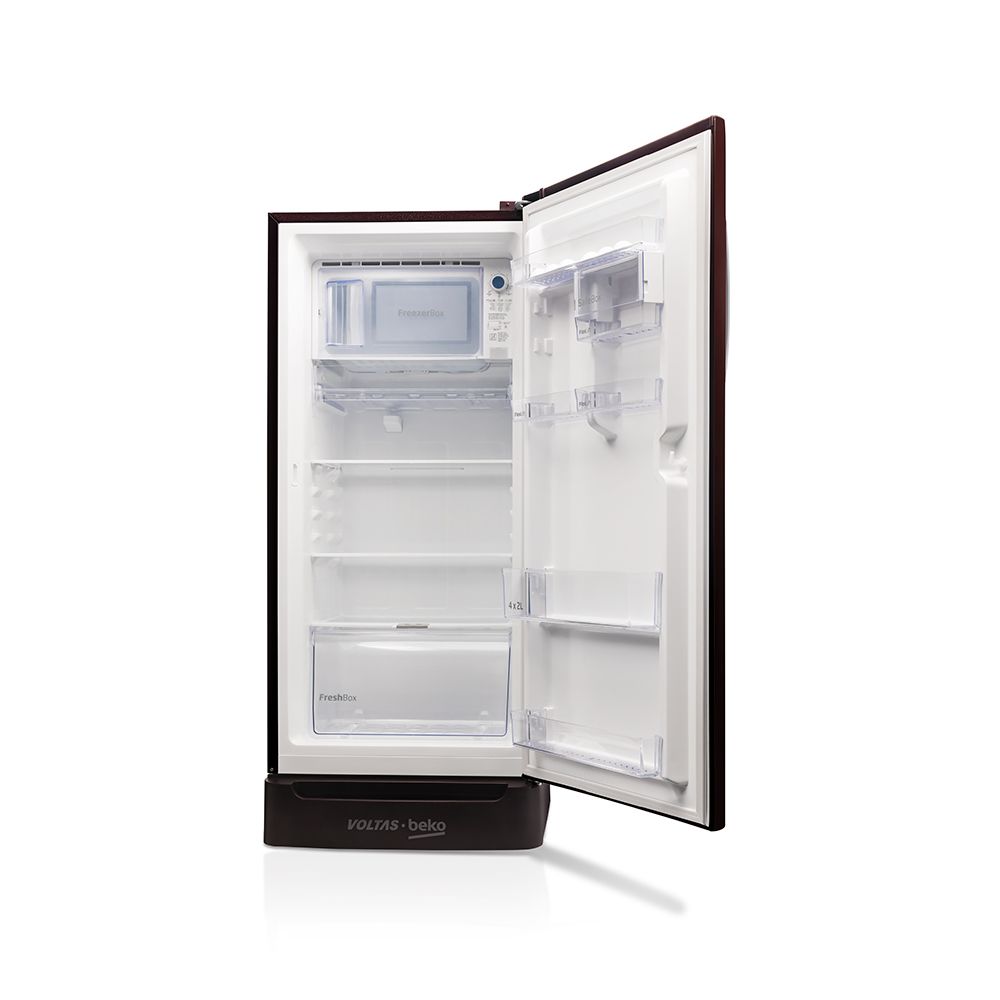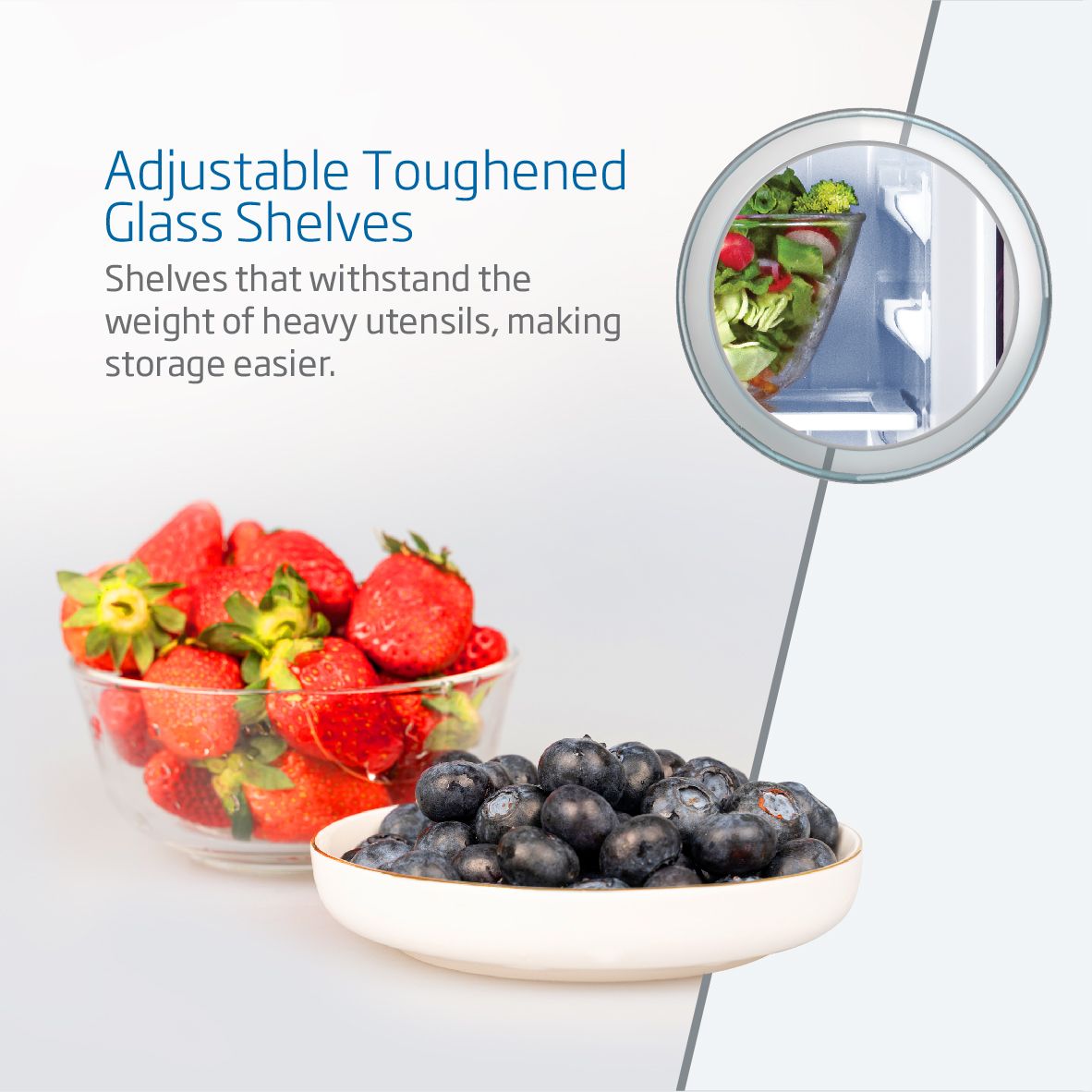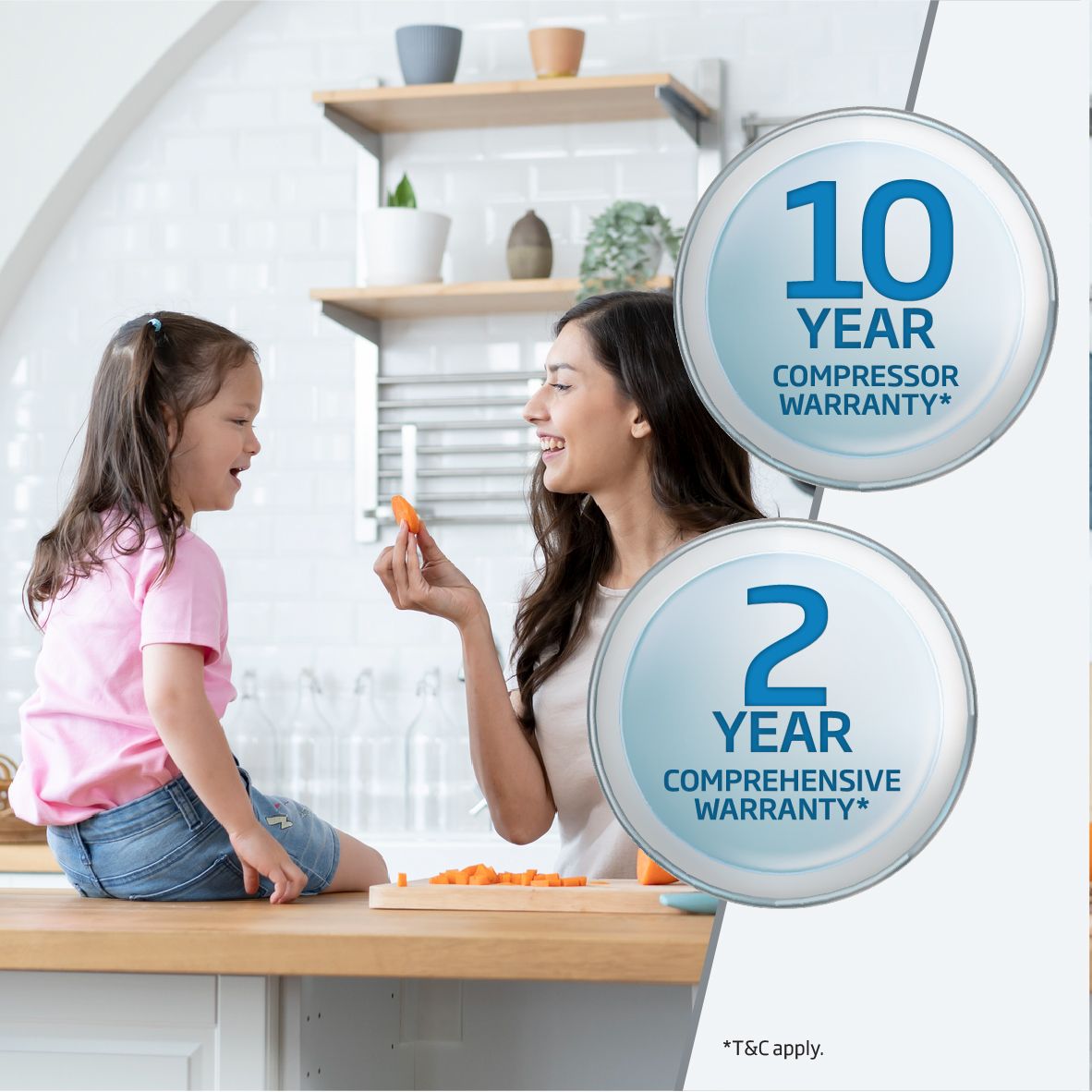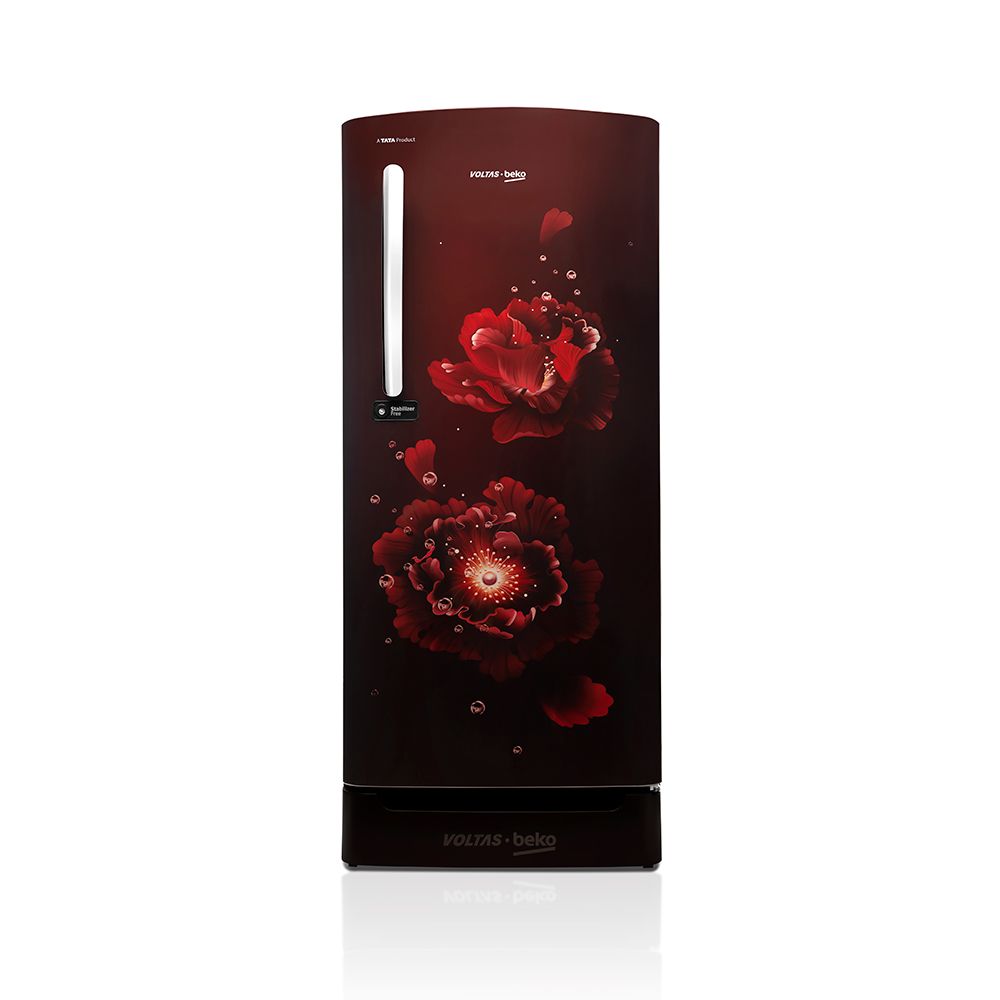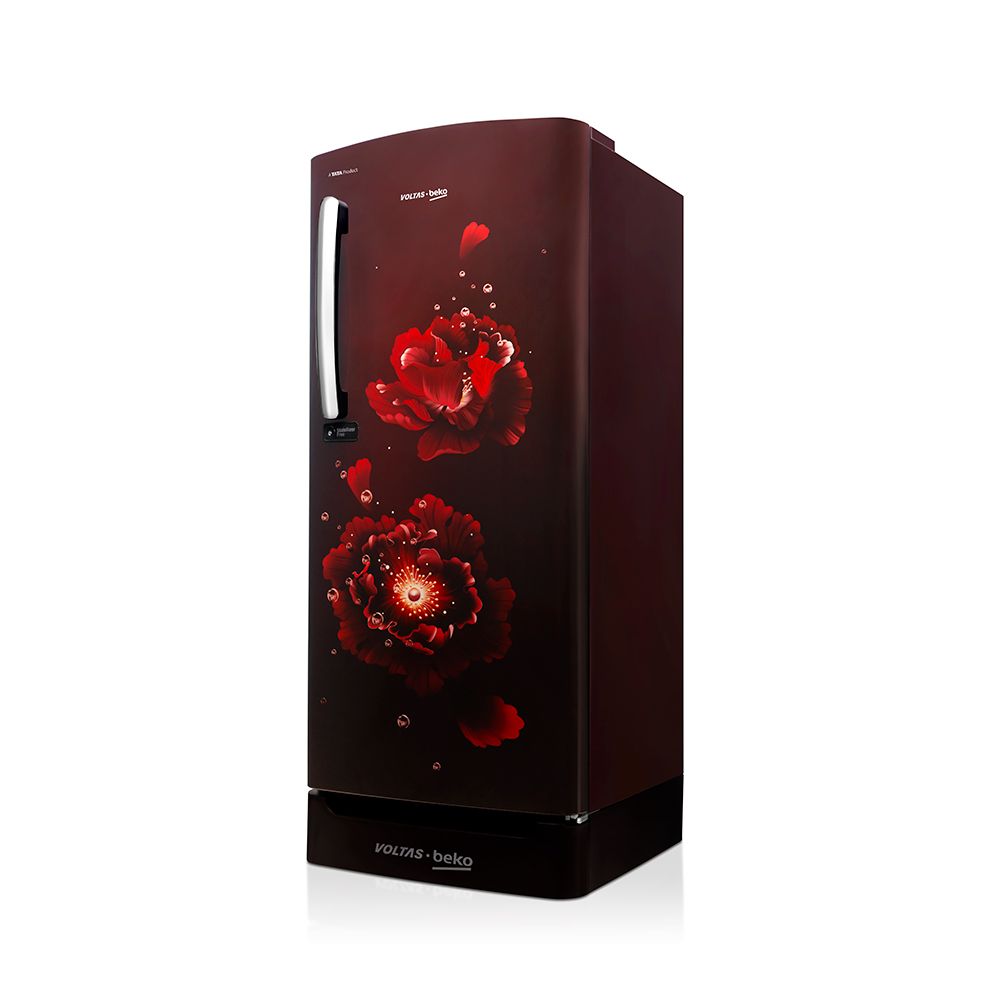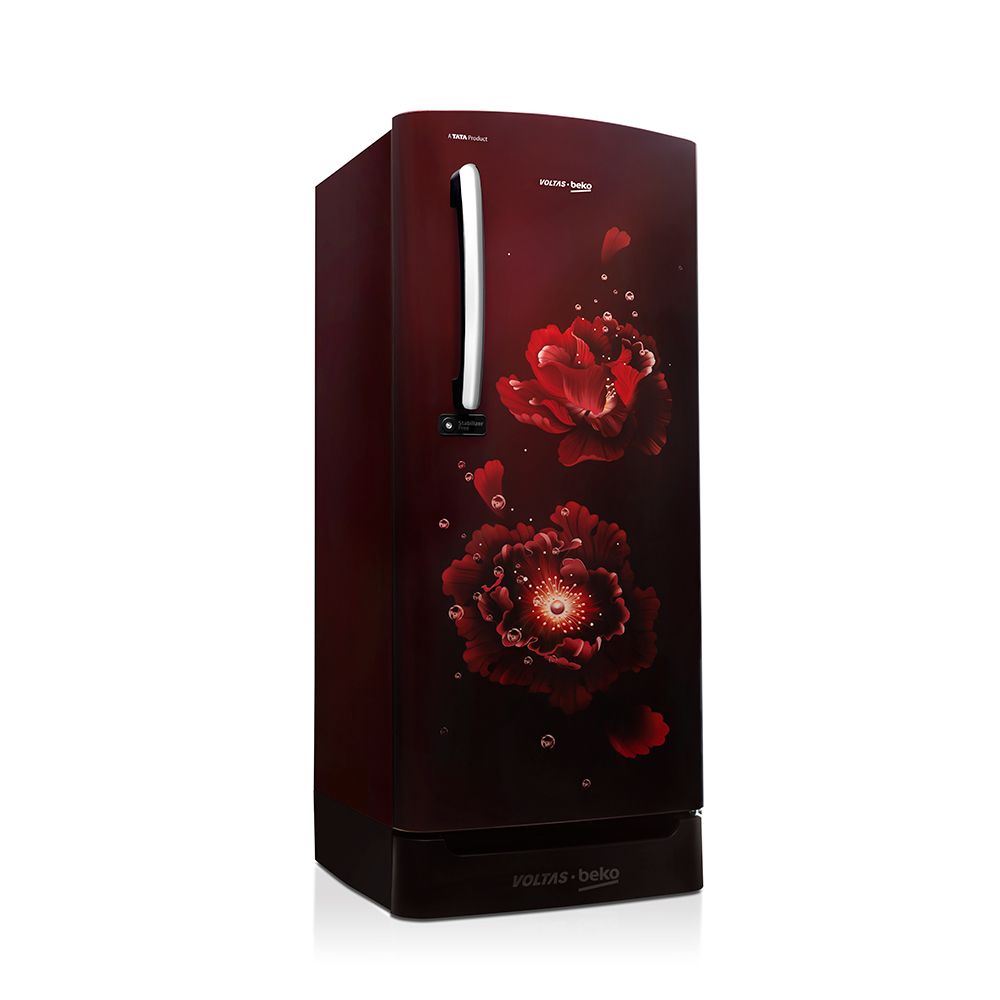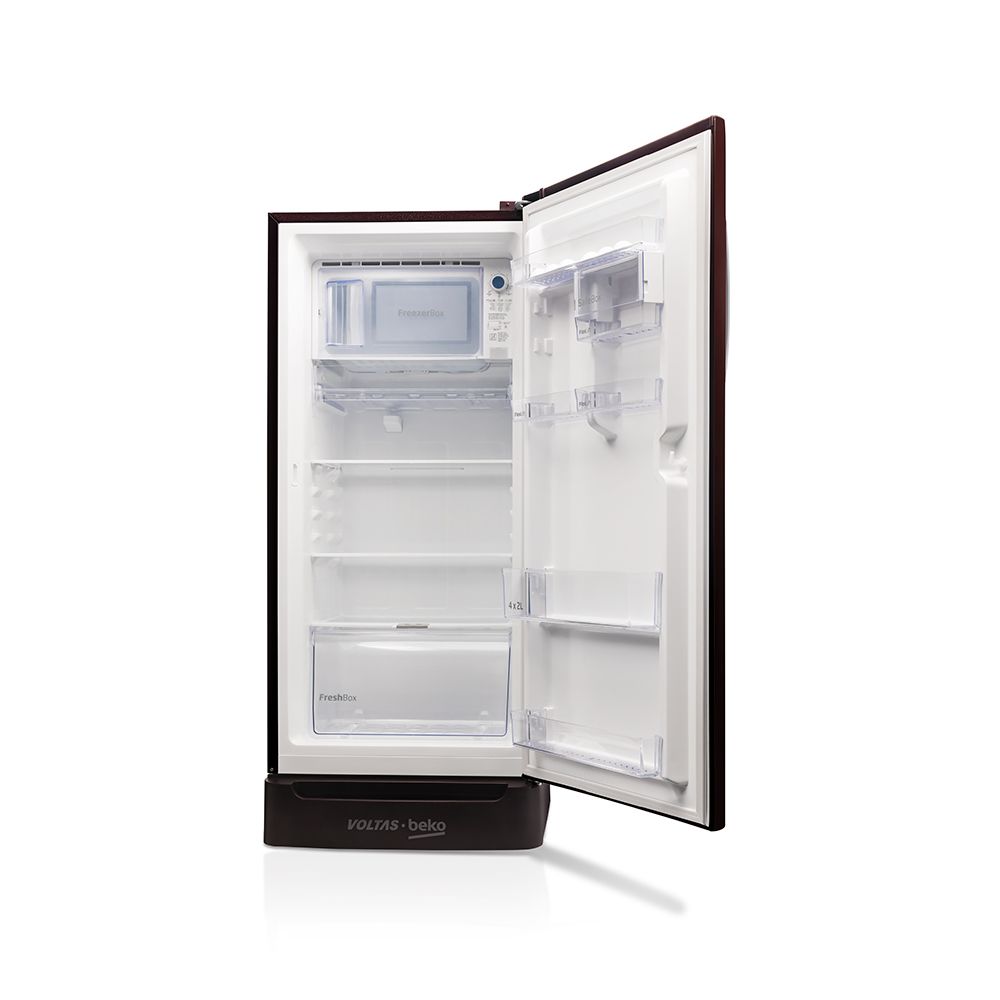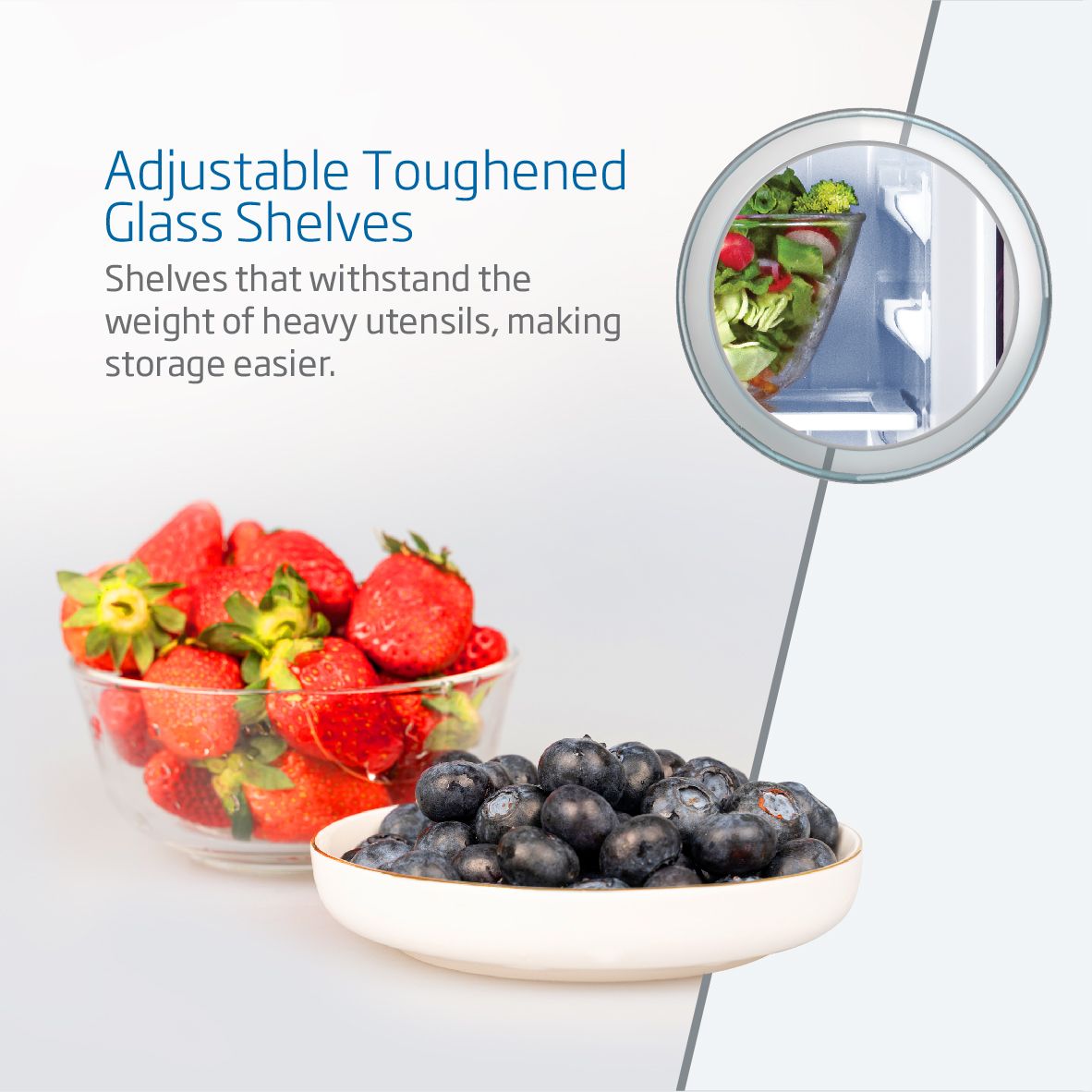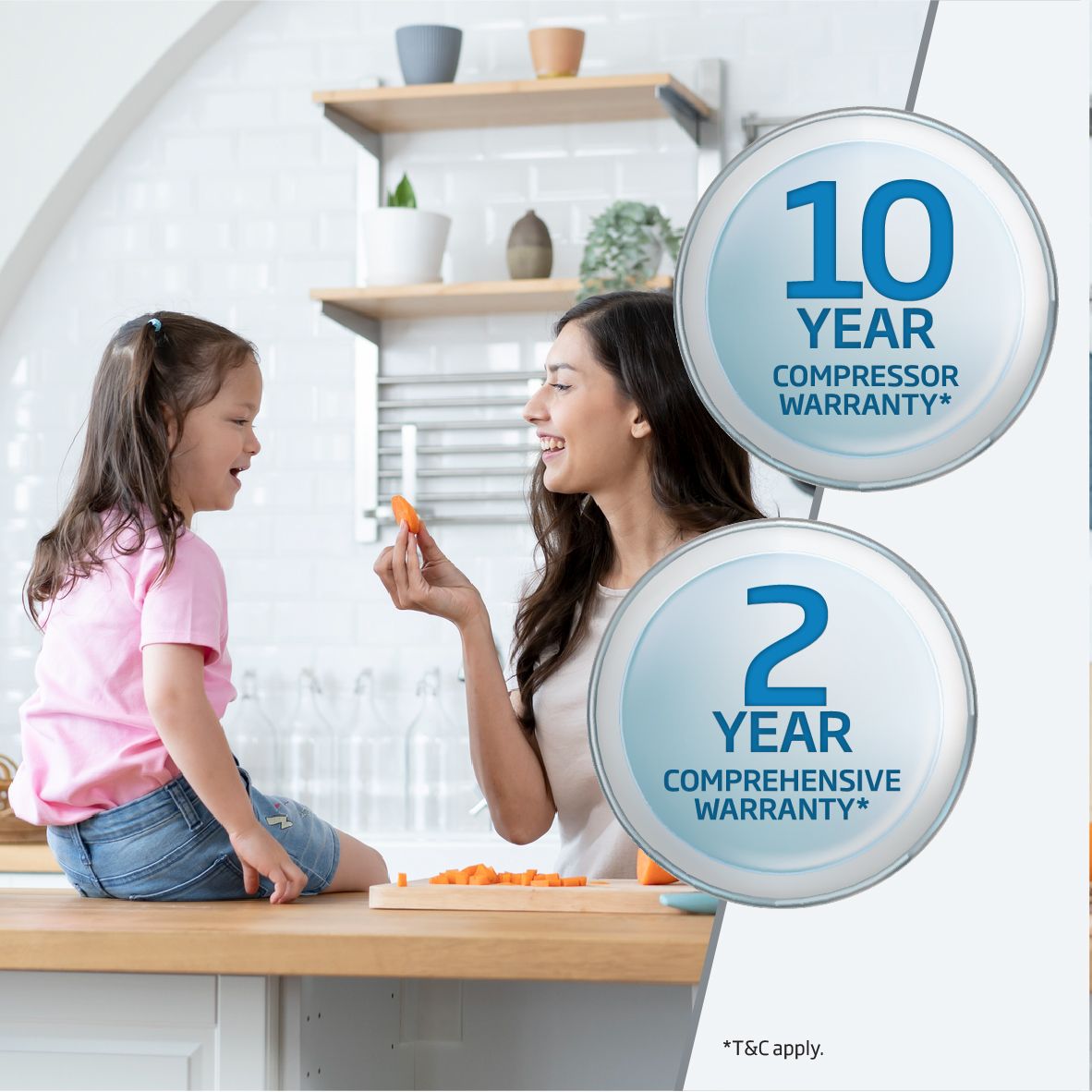 Voltas Beko RDC220B60/FWEXBXXSG 200 L 4 star Direct Cool Refrigerator (Fairy flower Wine)
29 people are viewing this right now
Regular price
Rs. 15,890.00
Sale price
Rs. 15,890.00
Regular price
Rs. 26,090.00
Tax included.
Free Shipping- 1 Day Delivery * Conditions Apply
Product description
Shipping & Return
All Deliveries made within 24 Hours (Business Hours) post receipt of order. Except Fridays (Weekly Off)
Get GST invoice and save upto 18 % on business purchases. T&C Apply.
Key Features:-
Based on the information provided, it seems like you're describing a refrigerator or a similar appliance. Here's a breakdown of the features you mentioned:
Stabilizer Free Operation: This indicates that the refrigerator can operate without the need for an external voltage stabilizer, as it is designed to handle voltage fluctuations within a certain range.

Fresh BoxTM: The Fresh Box is likely a specialized compartment within the refrigerator that helps to keep fruits, vegetables, and other perishable items fresh for longer periods by providing the optimal temperature and humidity levels.

FlexLiftTM: FlexLift is not a familiar term in the context of refrigerators. It could refer to a specific feature or technology related to shelving or storage within the refrigerator, but without further information, it's difficult to provide an accurate explanation.

Chiller: The chiller is a compartment in the refrigerator that provides a colder temperature than the main storage area. It is ideal for storing beverages, desserts, or any items that need to be kept at a lower temperature.

Adjustable Toughened Glass Shelves: This indicates that the refrigerator has shelves made of toughened glass that can be adjusted to different heights or removed altogether to accommodate larger items or facilitate easy cleaning.

Warranty: The refrigerator comes with a 2-year comprehensive warranty, covering various components and repairs. Additionally, it includes an additional 8-year warranty specifically for the compressor, which is a critical part of the refrigerator.

WxDxH (cm): The dimensions of the refrigerator are approximately 678 cm in width, 600 cm in depth, and 1400 cm in height. These measurements provide an idea of the physical size of the appliance.
FlexLiftTM is a versatile storage solution that features door racks designed to be adjustable to accommodate different heights. Whether it's for a refrigerator, pantry, or any other storage unit with doors, FlexLiftTM provides convenience and flexibility in organizing your items.
The adjustable door racks of FlexLiftTM allow you to customize the storage space according to your preferences and needs. By simply repositioning the racks, you can create taller compartments for larger items or adjust them to smaller heights for shorter items. This flexibility enables you to maximize the available space and optimize the organization of your belongings.
FlexLiftTM is particularly useful when it comes to storing bottles, jars, condiments, and other commonly used items that vary in height. By customizing the door racks to fit these items perfectly, you can avoid wasting space and ensure efficient use of your storage area.
With its adjustable door racks, FlexLiftTM offers an adaptable and user-friendly solution to enhance your storage capabilities and keep your belongings neatly organized.
FreshBoxTM is an innovative humidity-controlled crisper designed to prolong the freshness of fruits and vegetables for extended periods. It utilizes advanced technology to create an optimal environment that helps preserve the quality and nutrients of perishable produce.
Key Features of FreshBoxTM:
Humidity Control: FreshBoxTM allows you to adjust the humidity levels inside the crisper to create the ideal conditions for specific types of fruits and vegetables. High humidity is suitable for leafy greens and delicate produce, while low humidity works well for items like apples and oranges.

Extended Freshness: By maintaining the right moisture balance, FreshBoxTM helps prevent wilting, shriveling, and spoilage of fruits and vegetables. It can significantly extend the shelf life of produce, allowing you to enjoy them at their peak freshness for longer durations.

Optimal Air Circulation: FreshBoxTM ensures proper airflow within the crisper, preventing the buildup of ethylene gas that accelerates the ripening process. This feature helps slow down the spoilage of fruits and vegetables and keeps them fresher for an extended period.

Temperature Control: In addition to humidity control, FreshBoxTM also allows you to regulate the temperature inside the crisper. This feature is especially useful when storing temperature-sensitive produce that requires specific cooling conditions.

Adjustable Compartments: FreshBoxTM comes with adjustable dividers and shelves, providing flexibility to accommodate various sizes and types of fruits and vegetables. It allows you to organize and store your produce conveniently while maximizing the space available.

Energy Efficiency: FreshBoxTM is designed to be energy-efficient, ensuring optimal performance while consuming minimal power. This feature not only helps preserve the environment but also saves on energy costs in the long run.

User-Friendly Interface: FreshBoxTM features an intuitive control panel or interface that allows you to adjust the settings easily. You can set the desired humidity and temperature levels based on the specific produce you're storing.
Specifications
Product Color

Fairy Flower Wine
Made in india
Mahajan Electronics
89-90 Raja Garden
New Delhi-110015
Free 24 Hours Delivery is applicable for NCR Region. Area includes Delhi, Gurugram, Faridabad, Ghaziabad, Noida.
 Mahajanelectronics.com   makes every effort to service the orders placed with them, as per the specification and delivery timelines mentioned against each product. As a policy, we request you to kindly check the product and the accessories while accepting the delivery. In case of any discrepancies, kindly bring it to our notice before accepting delivery by calling us on +9710000251  or email us on  manas@mahajanelectronics.com  . After acceptance of delivery of the product, Mahajanelectronics.com    cancellation free of charge on Cash on Delivery orders. In case of prepaid order, a charge of 3% will be applied & refund shall be made within 24-48 hours.
Once delivery is made and product is kept packed unused & customer wants to return, we shall accept return within 24hrs of receipt of order in this case Cancellation charge of 3% will be applicable and we shall initiate refund post receipt of product within 24-48 hours.
Please Note In this case product should not have been unboxed. Moreover, it shall be at our discretion that we accept or not.
 After sales service is provided by the authorized service centers of the respective manufacturing companies. For product service requirement, kindly contact us on the above-mentioned details for the same.
For any product/service available on sale on Mahajanelectronics.com , the company does not assume any liability.