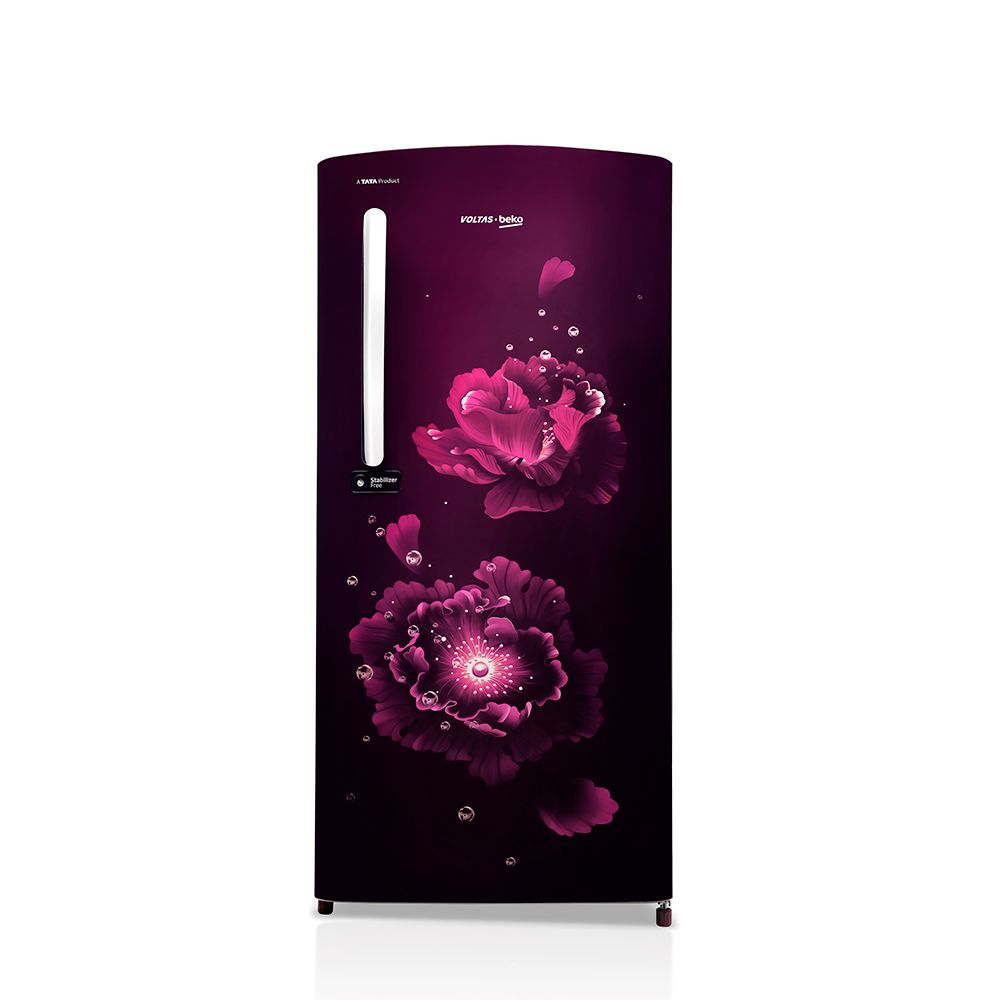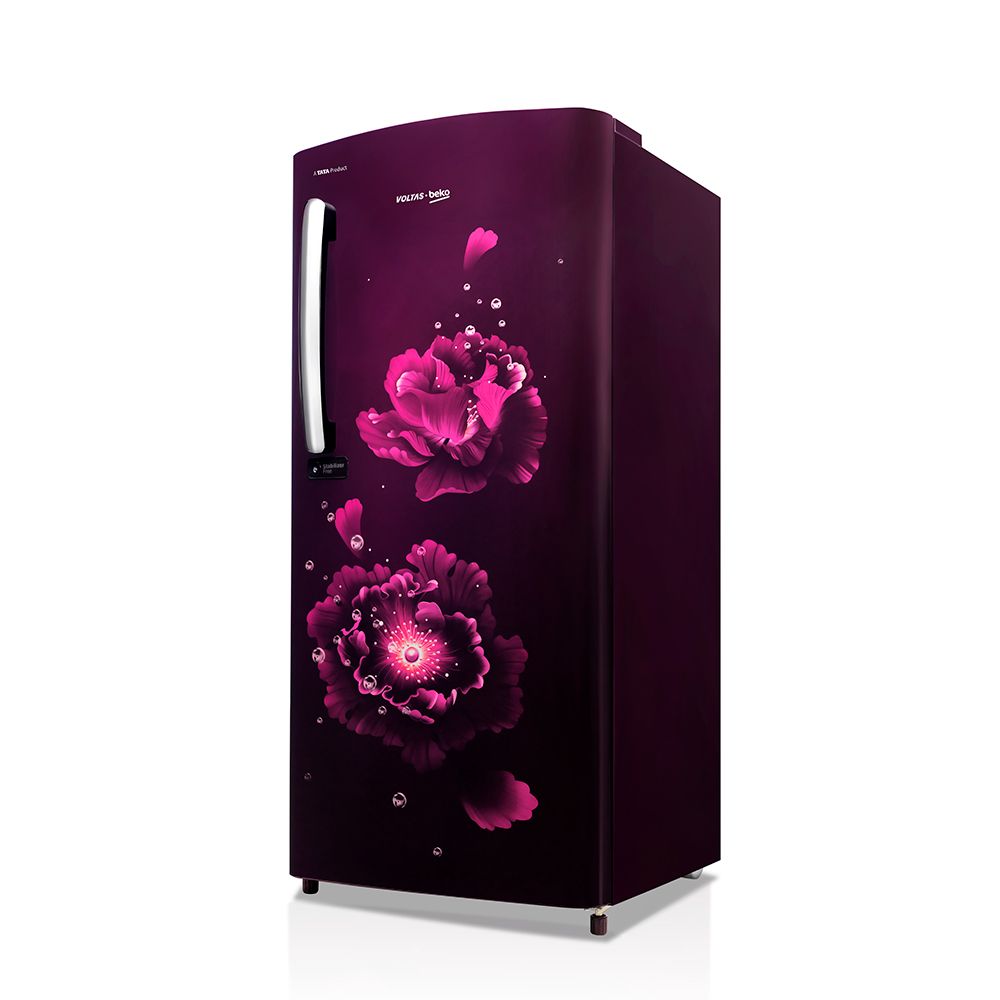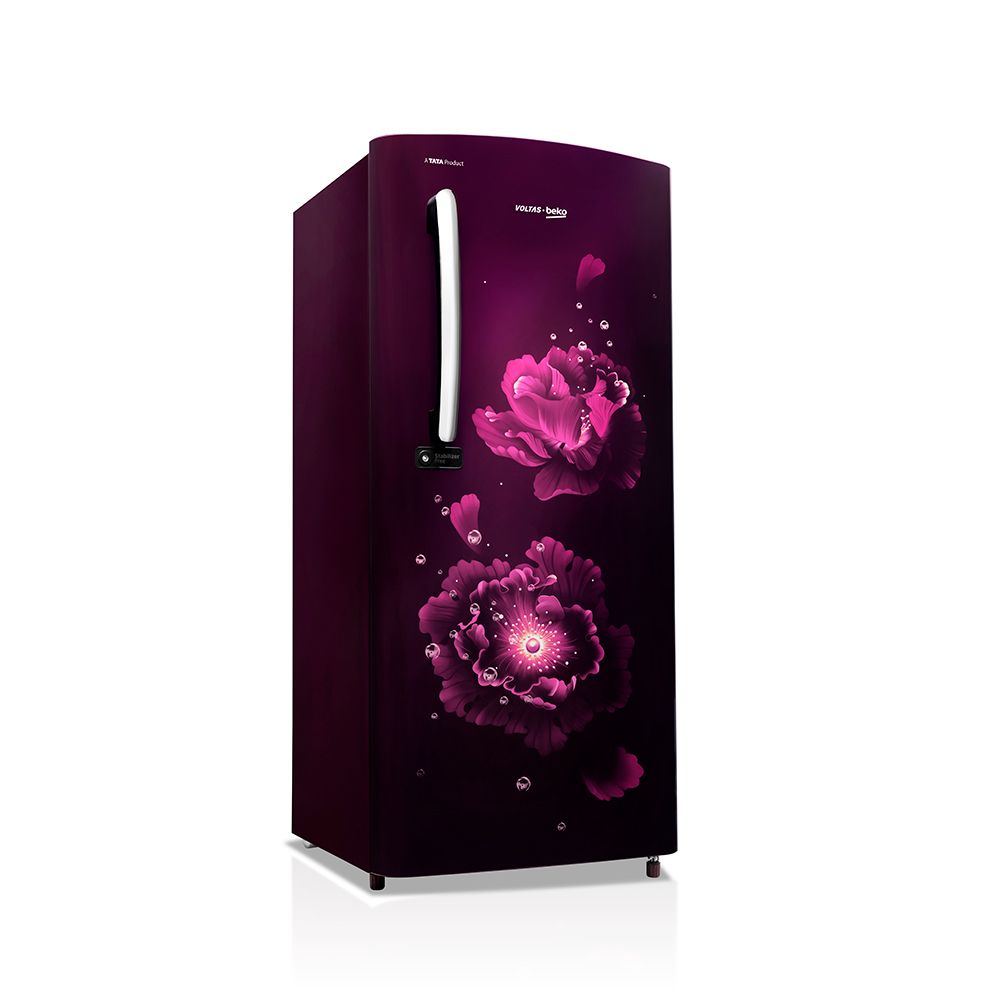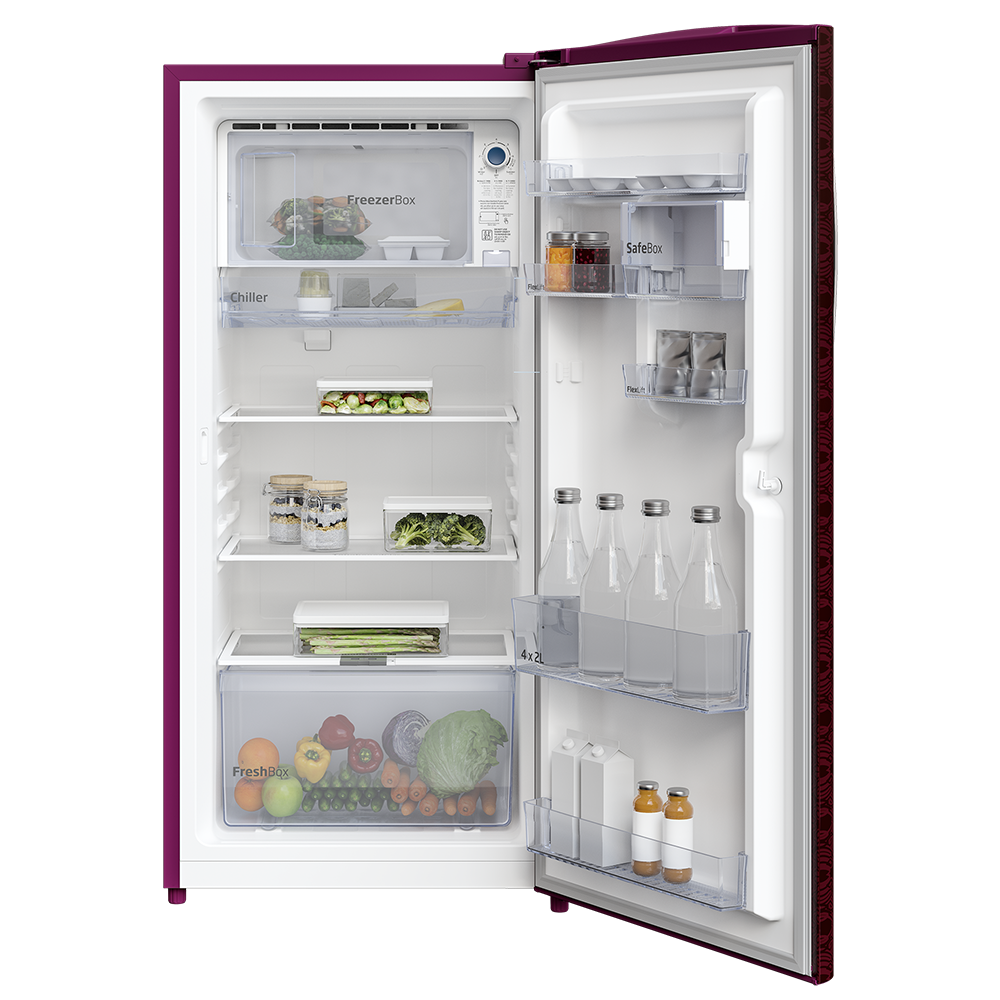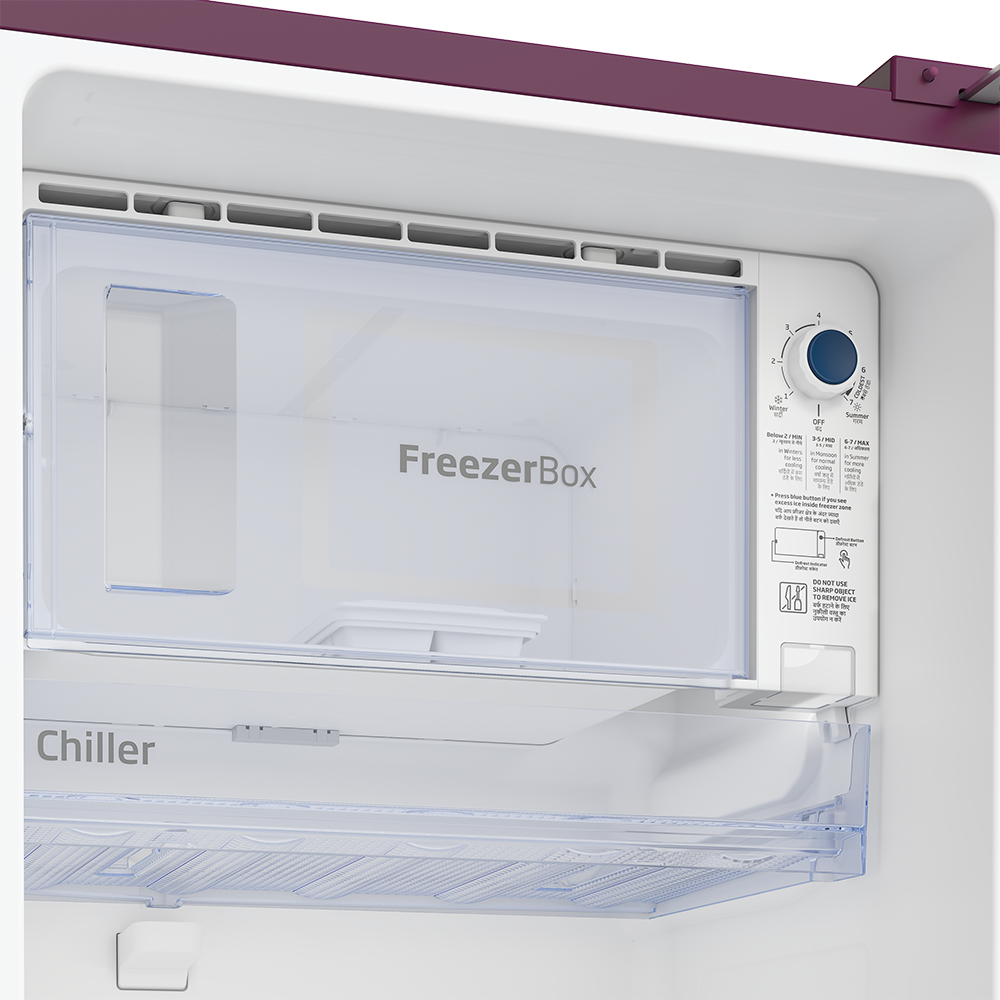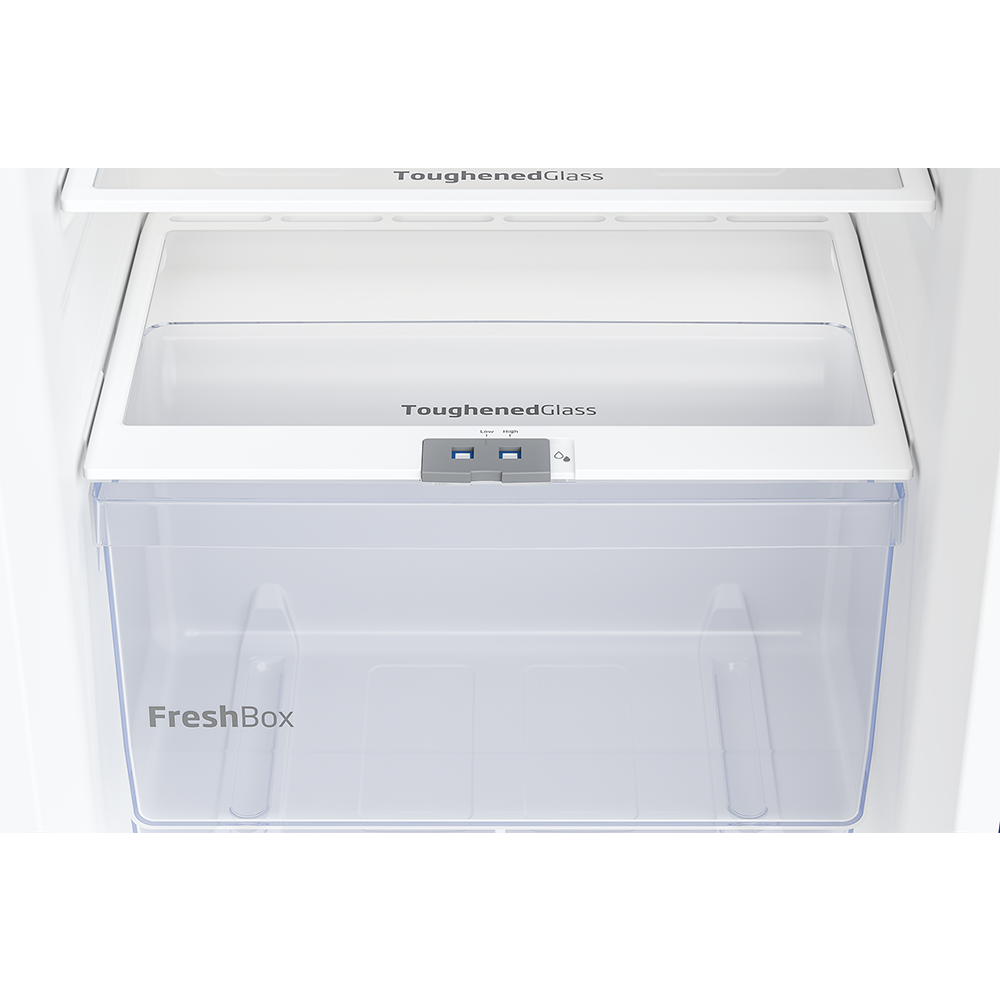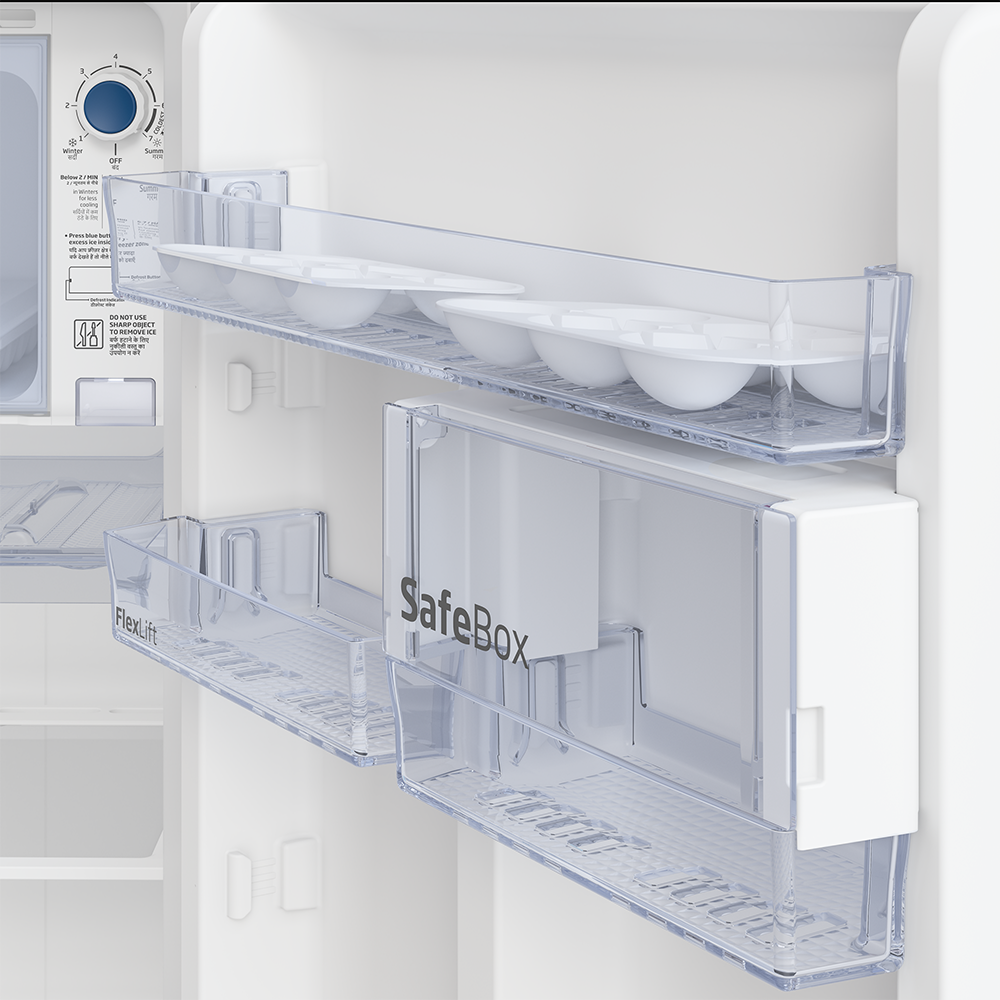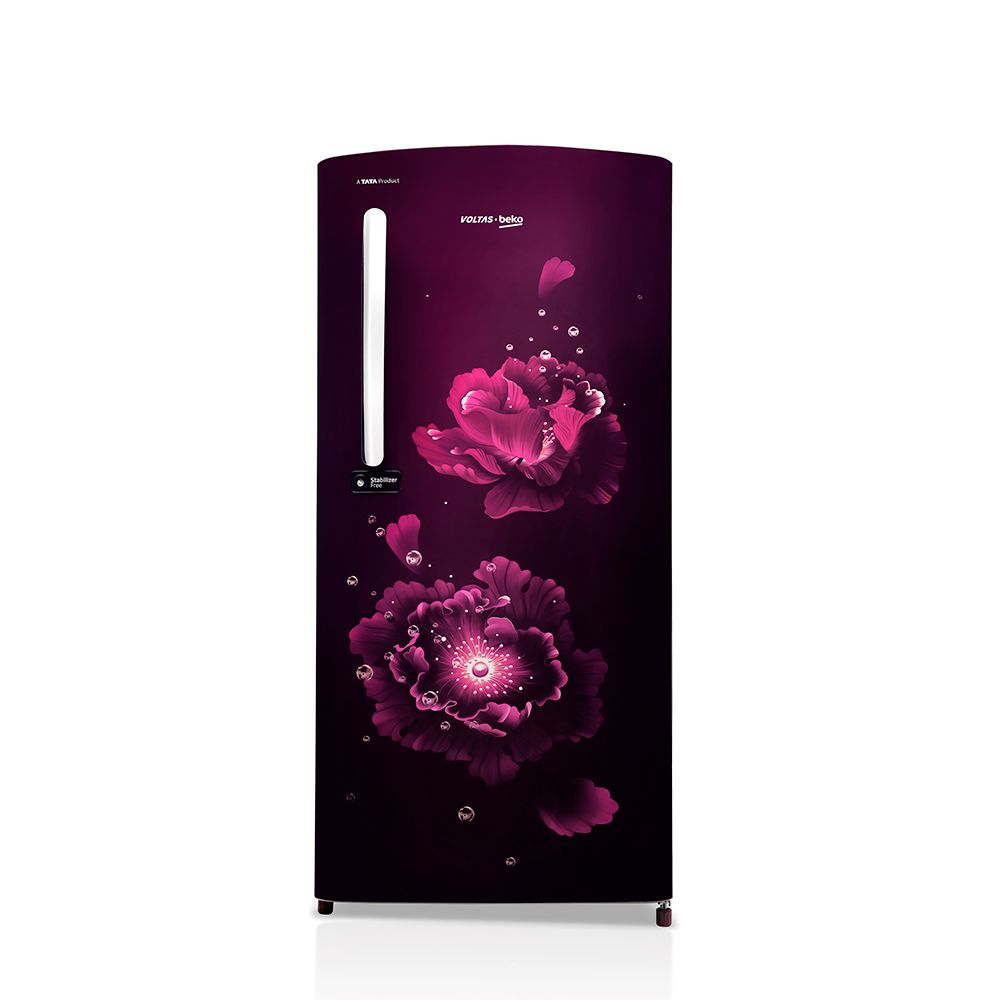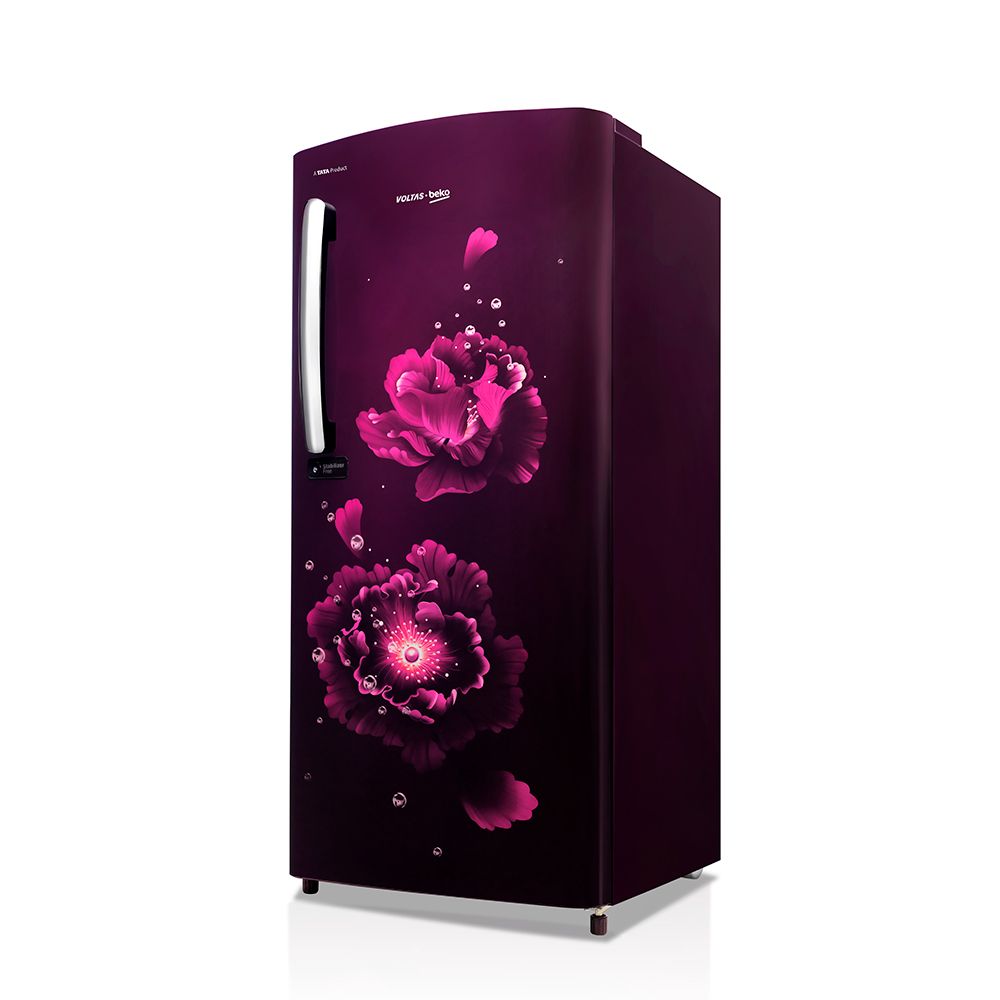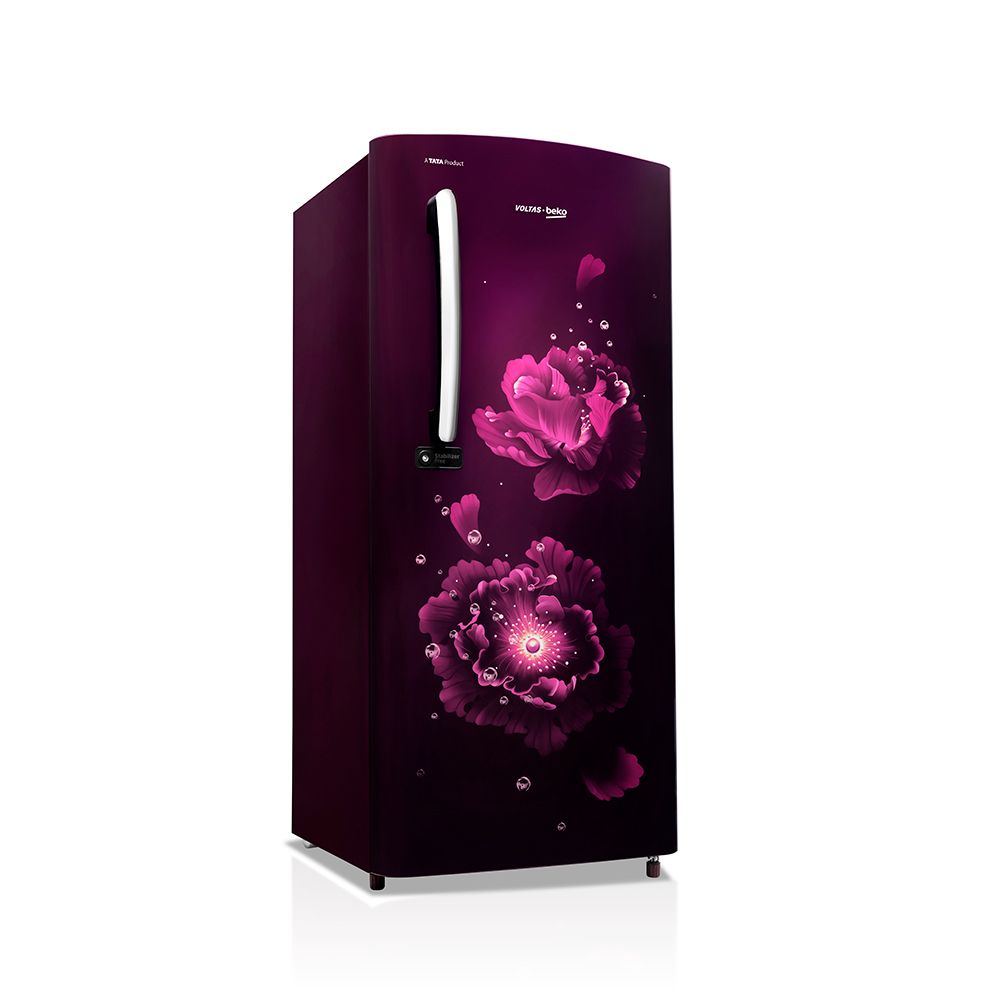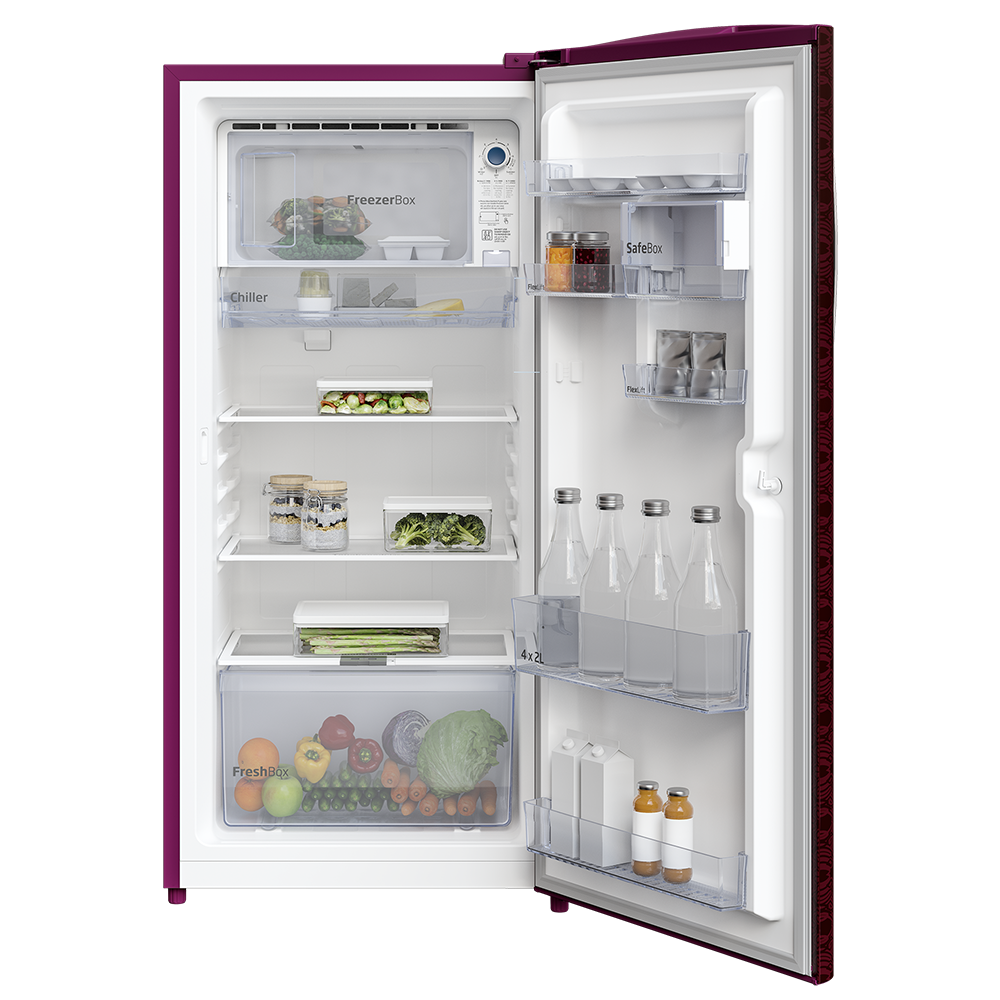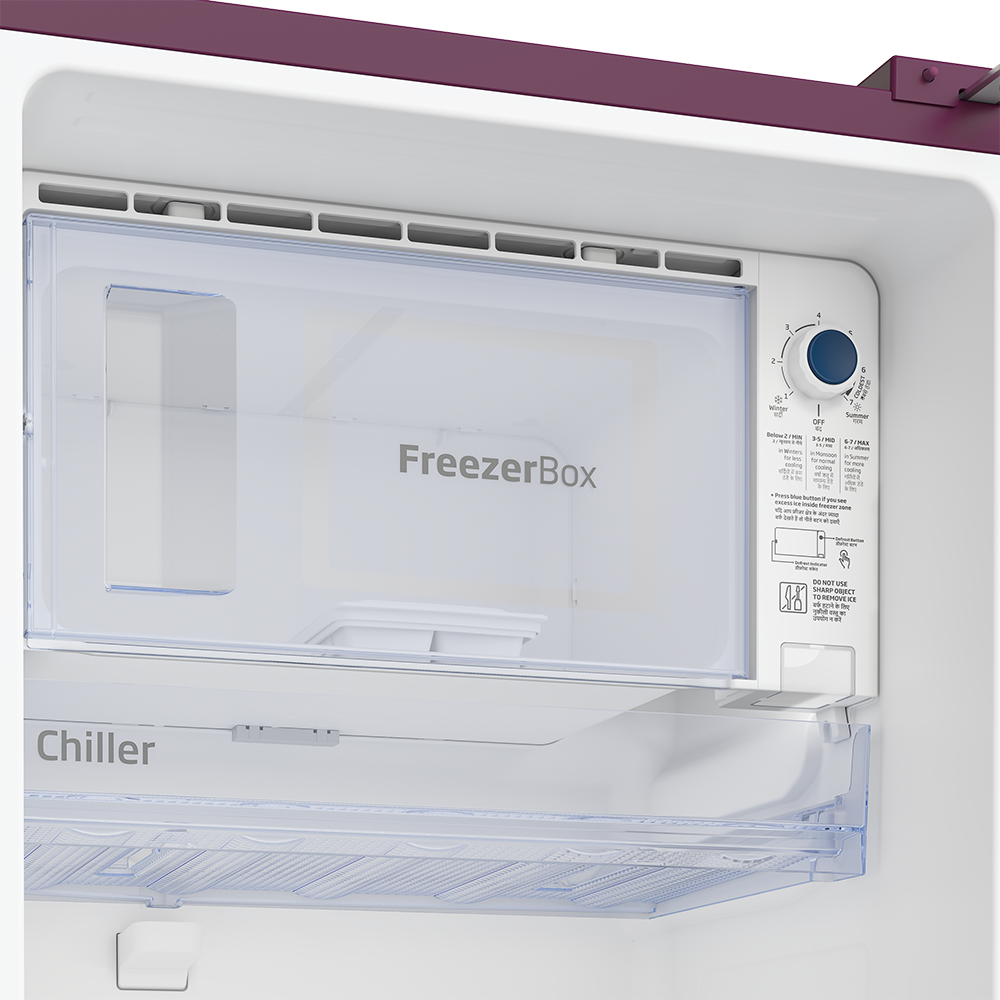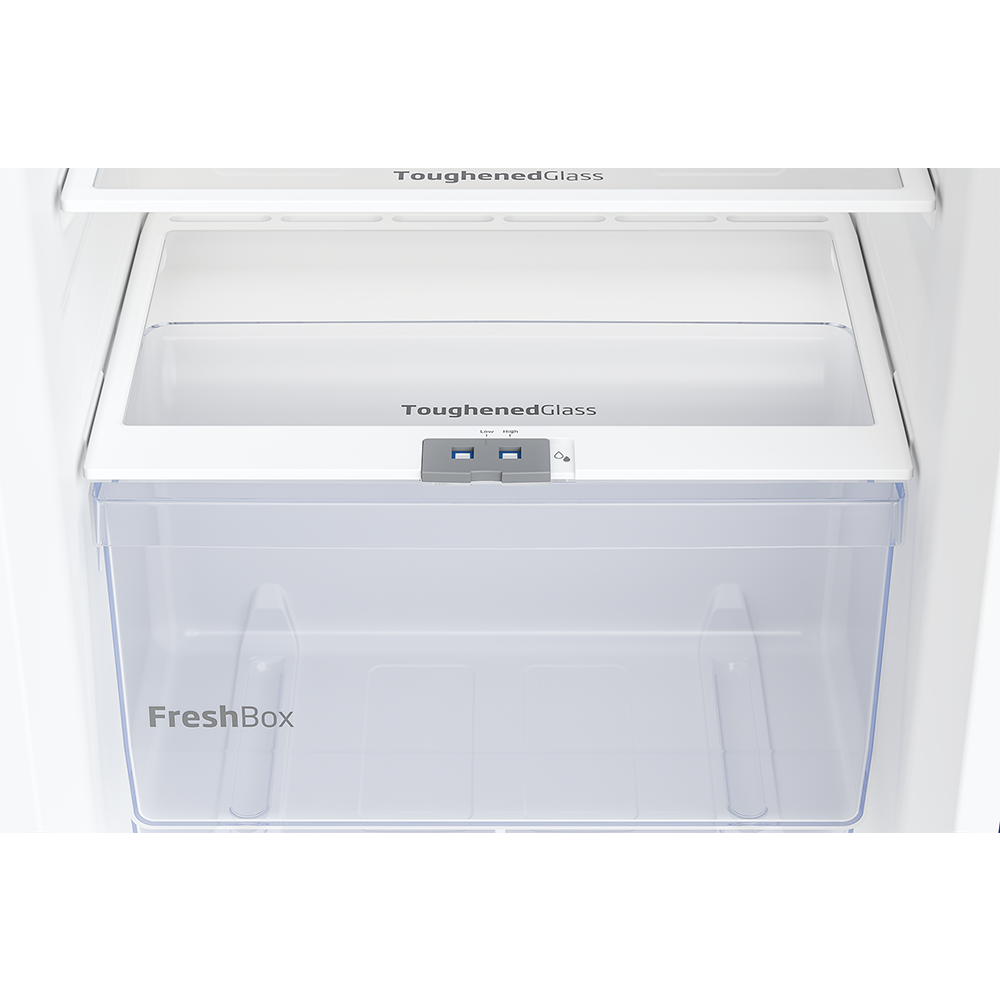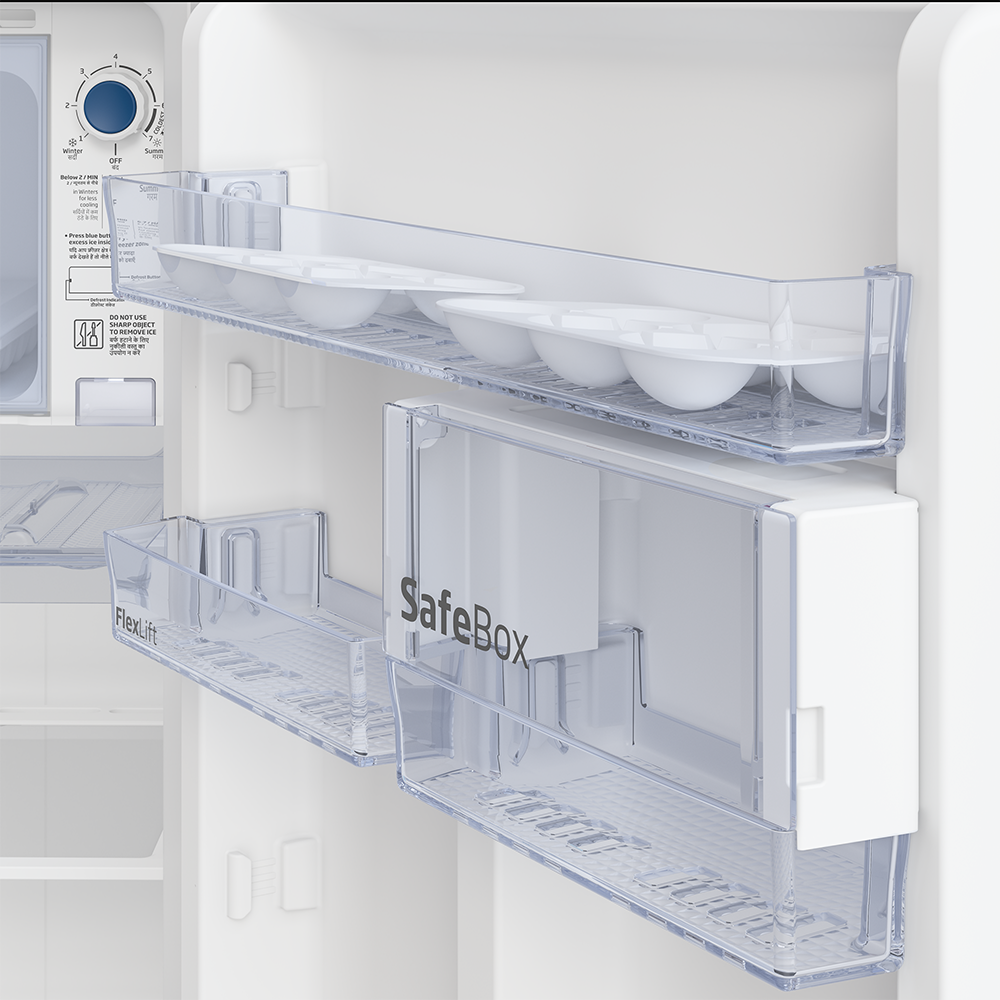 Voltas Beko RDC220B/WOFPE0M 200L 4 Star Direct Cool Refrigerator
29 people are viewing this right now
Regular price
Rs. 15,490.00
Sale price
Rs. 15,490.00
Regular price
Rs. 28,390.00
Tax included.
Free Shipping- 1 Day Delivery * Conditions Apply
Product description
Shipping & Return
 All Deliveries made within 24 Hours (Business Hours) post receipt of order. Except Fridays (Weekly Off)
Get GST invoice and save upto 18 % on business purchases. T&C Apply.
Key Features
It seems like you have provided a list of features or specifications for a product. Here's a breakdown of the features you mentioned:

4-star rating: This indicates the energy efficiency of the product. A higher star rating signifies better energy efficiency, meaning the product consumes less electricity to perform its functions.

Stabilizer Free Operation: This feature implies that the product can operate without the need for an external voltage stabilizer. It is designed to withstand voltage fluctuations, ensuring stable performance even when the power supply is inconsistent.

Fresh BoxTM: The Fresh BoxTM is likely a compartment or feature in the product specifically designed to preserve the freshness of food items. It may provide optimal temperature and humidity conditions to keep fruits, vegetables, or other perishables fresh for a longer period.

Safe BoxTM: The Safe BoxTM is not a term commonly associated with refrigerators or similar appliances. Could you provide more context or information about what this feature entails?

FlexLiftTM: FlexLiftTM is likely a proprietary technology or feature unique to the product you're referring to. Without further information, it's challenging to provide specific details about its functionality. Please provide additional context if available.

Chiller: A chiller is typically a compartment in a refrigerator or freezer that maintains a lower temperature than the rest of the unit. It is useful for quickly cooling beverages or storing items that require a colder temperature.

Adjustable Toughened Glass Shelves: This feature indicates that the refrigerator's shelves are made of toughened glass, which is durable and less prone to breakage. The adjustable aspect suggests that the shelves can be moved or rearranged to accommodate different-sized items.

Regarding the warranty information you provided:

Warranty: The product comes with a 2-year comprehensive warranty, which likely covers any defects or issues that may arise during the specified period.

Additional 8-year warranty on the compressor: The compressor, a vital component of the refrigerator, is covered by an additional 8-year warranty. This warranty specifically focuses on any problems related to the compressor's performance or functionality.
SafeBoxTM
An additional door rack with a flap can be a useful storage solution for keeping small things secure and organized. This type of rack typically features pockets or compartments for storing various items, and the flap provides an added layer of security by keeping the contents from falling out or getting lost.
Here are a few options and considerations for finding or creating an additional door rack with a flap:
Ready-made door organizers: Look for door organizers specifically designed with flaps or covers. These are often made of fabric or plastic and can be easily hung over the door. Some models may have clear pockets, making it easier to see and access the stored items.

DIY door rack: If you enjoy do-it-yourself projects, you can create your own door rack with a flap. Start by finding a suitable rack or organizer that can be mounted on the door. You can then attach a fabric or plastic flap to cover the pockets or compartments. Use adhesive, snaps, or Velcro to secure the flap in place.

Hanging shoe organizers: Although primarily designed for shoes, hanging shoe organizers with individual pockets can also be repurposed for storing small items securely. Look for organizers with pockets deep enough to prevent items from falling out, and consider adding a flap made of fabric or plastic to cover the pockets.

Magnetic or adhesive solutions: If you prefer a simpler solution without pockets or compartments, you can opt for magnetic or adhesive strips or pockets that attach to the inside of the door. These strips or pockets can hold small metallic or magnetic items securely, and the flap can be added to cover the contents.
FlexLiftTM
Adjustable door racks are a convenient storage solution that can be customized to fit your preferred height and accommodate various items. While I'm not aware of any specific commercially available products as of my last knowledge update in September 2021, I can certainly describe a concept for adjustable door racks.
The primary goal of adjustable door racks is to provide flexible storage options while maximizing the available space behind a door. Here's a possible design concept:
Mounting system: The adjustable door rack would consist of a sturdy metal or plastic frame that can be securely mounted on the backside of a door. The frame would feature multiple vertical slots or tracks along its height.

Adjustable height: The door rack's slots or tracks would allow for adjustable height settings. Users could slide the storage components, such as shelves or baskets, into the desired slots at their preferred heights. This flexibility enables customization based on the height of the items you wish to store.

Shelf or basket components: The door rack would come with a set of modular shelves or baskets that can be inserted into the slots or tracks on the frame. These components could be made of durable materials like metal, plastic, or wire mesh, capable of supporting various weights.

Locking mechanism: To ensure stability and prevent the shelves or baskets from shifting or falling, the adjustable door rack could incorporate a locking mechanism. This could involve a latch, a locking pin, or a similar mechanism that secures the components in place once they are positioned at the desired height.

Additional features: The door rack might offer additional features such as hooks, clips, or small pockets on the sides for hanging or storing smaller items like keys, utensils, or tools.
FreshBoxTM
It seems like you're describing a feature of a product or appliance. A large humidity-controlled crisper is commonly found in refrigerators and is designed to help keep fruits and vegetables fresh for longer periods by maintaining optimal humidity levels.
The crisper drawer typically has an adjustable humidity control feature, allowing you to increase or decrease the humidity inside based on the type of produce stored. Fruits generally require lower humidity, while vegetables benefit from higher humidity.
By controlling the humidity, the crisper helps slow down the wilting and drying out of fruits and vegetables. This feature can extend the shelf life of produce by creating an environment that mimics the natural conditions in which they would stay fresh for a longer time.
Humidity-controlled crispers often have adjustable vents or sliders that allow you to regulate the airflow and moisture levels inside. This helps prevent excess moisture buildup or drying out, keeping your fruits and vegetables in better condition for consumption.
It's worth noting that while a humidity-controlled crisper can help prolong the freshness of produce, it does not guarantee indefinite preservation. Factors such as the initial quality of the fruits and vegetables, temperature settings, and proper storage techniques also play important roles in maintaining freshness.
Other Features
Mahajan Electronics
89-90 Raja Garden
New Delhi-110015
Free 24 Hours Delivery is applicable for NCR Region. Area includes Delhi, Gurugram, Faridabad, Ghaziabad, Noida.
 Mahajanelectronics.com   makes every effort to service the orders placed with them, as per the specification and delivery timelines mentioned against each product. As a policy, we request you to kindly check the product and the accessories while accepting the delivery. In case of any discrepancies, kindly bring it to our notice before accepting delivery by calling us on +9710000251  or email us on  manas@mahajanelectronics.com  . After acceptance of delivery of the product, Mahajanelectronics.com    cancellation free of charge on Cash on Delivery orders. In case of prepaid order, a charge of 3% will be applied & refund shall be made within 24-48 hours.
Once delivery is made and product is kept packed unused & customer wants to return, we shall accept return within 24hrs of receipt of order in this case Cancellation charge of 3% will be applicable and we shall initiate refund post receipt of product within 24-48 hours.
Please Note In this case product should not have been unboxed. Moreover, it shall be at our discretion that we accept or not.
 After sales service is provided by the authorized service centers of the respective manufacturing companies. For product service requirement, kindly contact us on the above-mentioned details for the same.
For any product/service available on sale on Mahajanelectronics.com , the company does not assume any liability.