Product description
Shipping & Return
Product reviews
All Deliveries made within 24 Hours (Business Hours) post receipt of order. Except Fridays (Weekly Off)
Quick heat-up with powerful 2400W Philips GC3925/34 steam iron

With OptimalTemp technology, no temperature setting needed, safe on all ironable fabrics and no-burns guaranteed

Even distribution of steam for quick ironing and up to 45 g/min continuous steam for strong and steady performance

Up to 180g steam boost to remove tough wrinkles fast, powerful steam kills bacteria and removes odour

Latest SteamGlide Plus soleplate for ultimate smooth gliding on various fabrics

Drip-Stop feature to prevent leakage even at low temperatures and vertical steaming for hanging garments & upholstery

Safe to use, with automatic shut-off when iron is left unattended
Ordinarily, tap water leads to salt deposits in the water tank. The built-in Calc-Clean slider in GC3925/34 removes these deposits for longer-lasting steam performance with any water used

To prevent water leakage, keep horizontal when not in use,leave gap when filling water & wait 45s to heat up before use; Please note 2400 W Iron comes with a 16amp power plug

Warranty: 2 year warranty

Power: 2400 watts

Includes: Steam Iron, User Manual, Warranty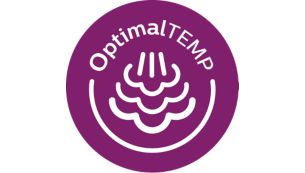 OptimalTEMP technology, no temperature settings required
Iron everything from silk to jeans without adjusting the temperature. Thanks to OptimalTEMP, no dial or settings are needed. So there's no more pre-sorting the laundry, or waiting for the iron to heat up and cool down. You're ready for any fabric, anytime.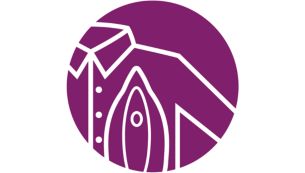 Safe on all ironable garments, no-burns guaranteed
Thanks to OptimalTEMP technology, we guarantee this iron will never cause burns to any ironable fabric. You can even leave it resting face down on your clothes or ironing board. No burns, no shine. Guaranteed.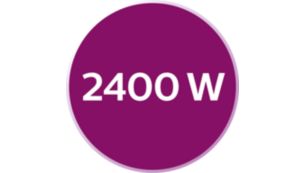 2400 W to heat up quickly
Delivers a fast warm-up and powerful performance.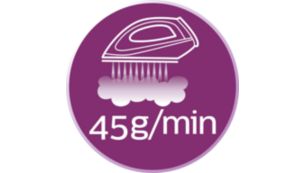 Steam output up to 45 g/min for strong, steady performance
Strong and consistent steam output to remove creases faster.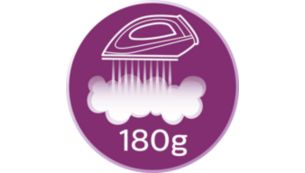 Up to 180 g steam boost blasts stubborn creases
Penetrates deeper into fabrics to easily remove stubborn creases.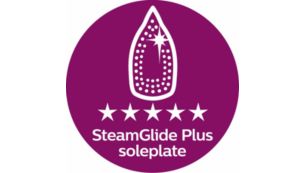 SteamGlide Plus soleplate for ultimate gliding performance
Our exclusive SteamGlide Plus soleplate – with its advanced titanium layer and 6-layer coating – delivers ultimate gliding performance over any fabric. Non-stick, scratch-resistant and easy to keep clean.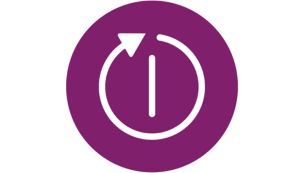 Automatic shut-off when iron is left unattended
The iron shuts itself off if you leave it standing still. On its heel rest, soleplate or side, it will automatically switch off after 2 minutes.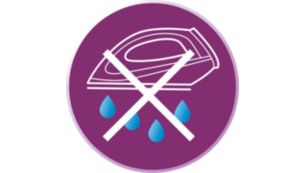 Drip-stop keeps garments spotless while ironing
Our Drip Stop system lets you iron delicate fabrics at low temperatures with confidence. There's no need to worry about water droplets causing stains.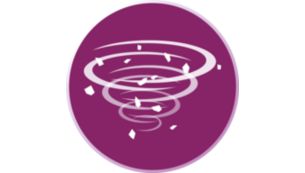 Built-in calc-clean slider, long-lasting steam performance
This iron operates with ordinary tap water. Calc-clean is a built-in cleaning function to remove calcium buildup, or limescale, and maintain peak performance.
Technical Specifications
Fast crease removal

Water spray

Continuous steam

Power

Steam boost

Easy to use

Water tank capacity

Drip Stop

Extra stable heel rest

Safety auto off

Tap water suitable

Extra large filling hole

Scale management

Descaling and cleaning

Built-in Calc Clean Slider

Size and weight

Packaging dimensions (WxHxL)

Product dimensions (WxHxL)

Weight of iron

Guarantee

2 year worldwide guarantee

Green efficiency

 

User manual

100% recycled paper
made in india
Mahajan Electronics
89-90 Raja Gaden
New Delhi-110015
Shipping Options
Mahajanelectronics.com thanks you for your patronage and values your purchases with us. Given below are the details for shipping/delivery of the products sold on www.mahajanelectronics.com for your kind reference.
Shipping/Delivery Area
Currently delivery of products purchased on www.mahajanelectronics.com is available in, India, country limits only (Kindly check Pin Code for Delivery Serviceable Area). As and when we would provide delivery to other locations, the same would be updated here, we request you to kindly check the Shipping Options link on our home page for further updates.
Mahajanelectronics.com provides FREE shipping at your location at Ground floor in Delhi NCR only, we request you to place your valued order and enjoy the FREE shipping/delivery offer. Your order will be shipped and delivered within 24 hours of placing the order in Delhi NCR, delivery at other location in India will take 5-7 days after placing the order. We believe in providing our dear customers with the best service and hence do not charge for delivery; however, we reserve the right to change/discontinue the FREE Shipping/Delivery at any time.
Delivery
Mahajanelectronics.com provides FREE Delivery for all products sold on www.mahajanelectronics.com to your location at Ground floor in Delhi-NCR city limits only (Kindly check Pin Code for Delivery Serviceable Area). There are no hidden charges applicable. May delay in the delivery is due to stock unavailability or some technical issues that will not considered in the shipment date/days. The day of booking your order is taken as day 0.
Cancellation of Shipment
After order confirmation and payment completion, Mahajanelectronics.com will endeavor to deliver your product in the stipulated delivery time to your beneficiary address (Kindly check Pin Code for Delivery Serviceable Area). Mahajanelectronics.com will not allow for Cancellation after shipping the product for any reason and request our dear customers accordingly to confirm the purchase first and then book with www.mahajanelectronics.com. Customer can raise a request for replacement or return. Please check the payment & return policy for details.