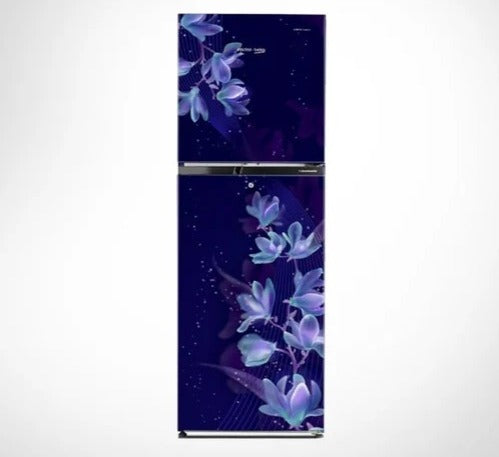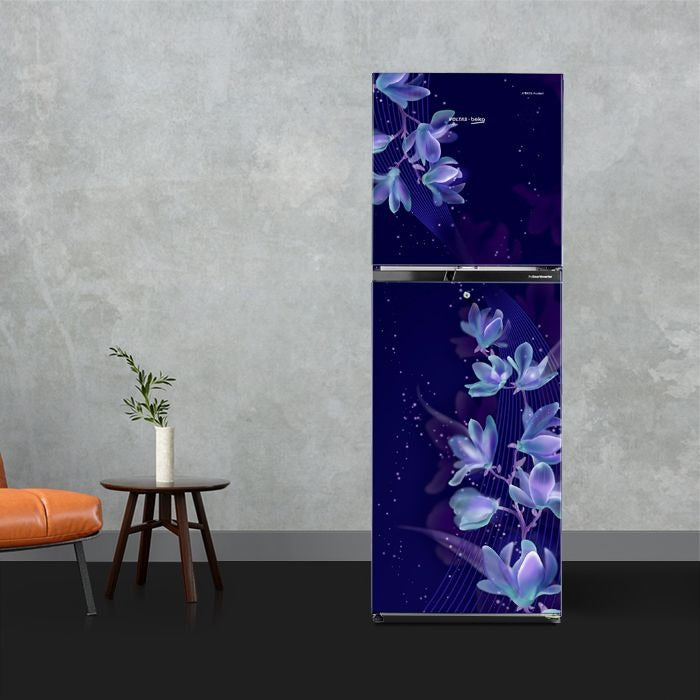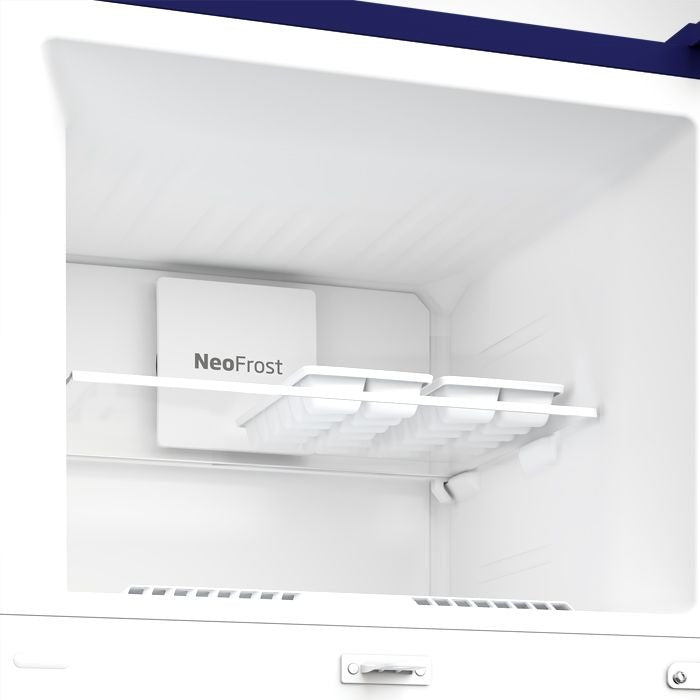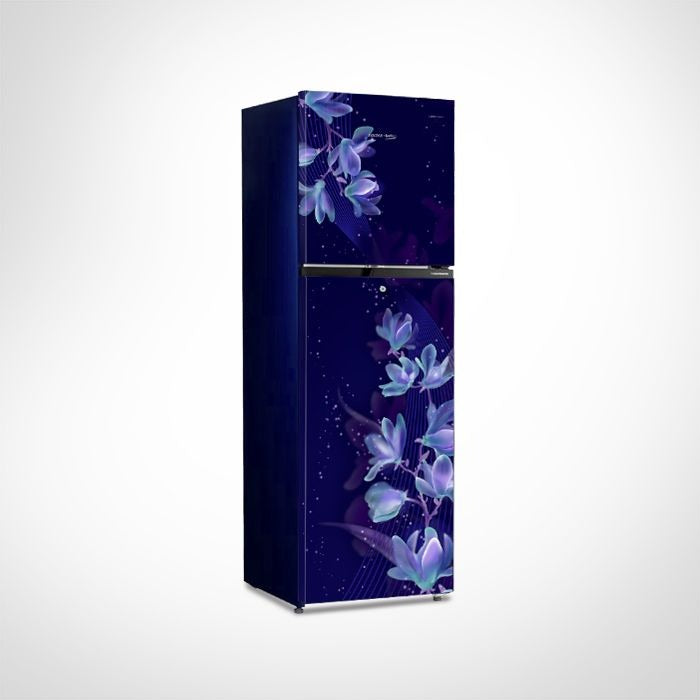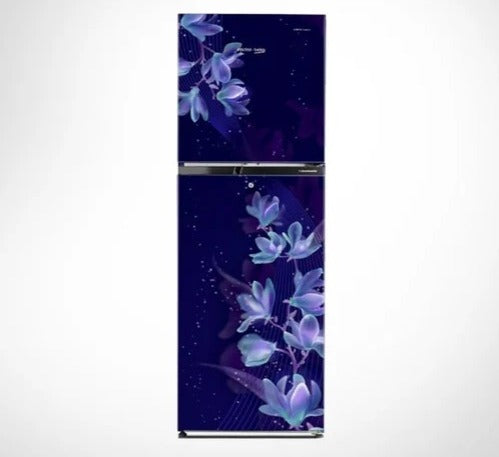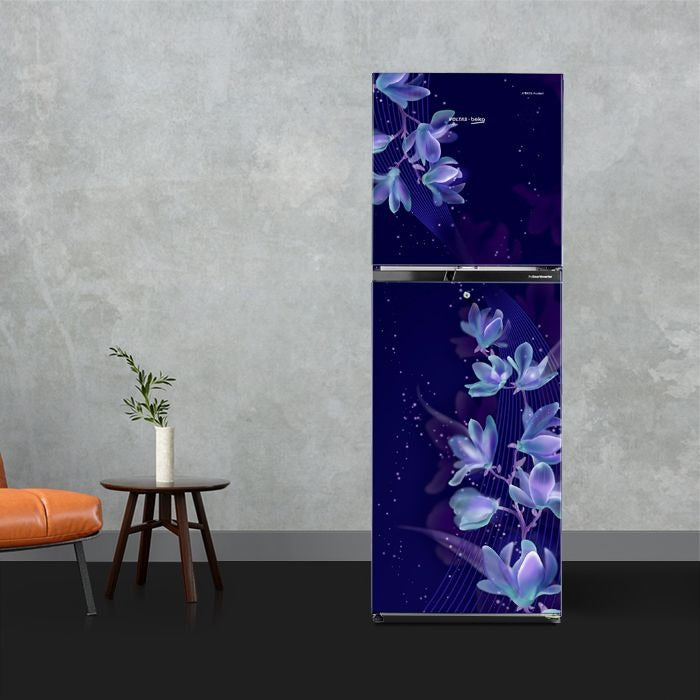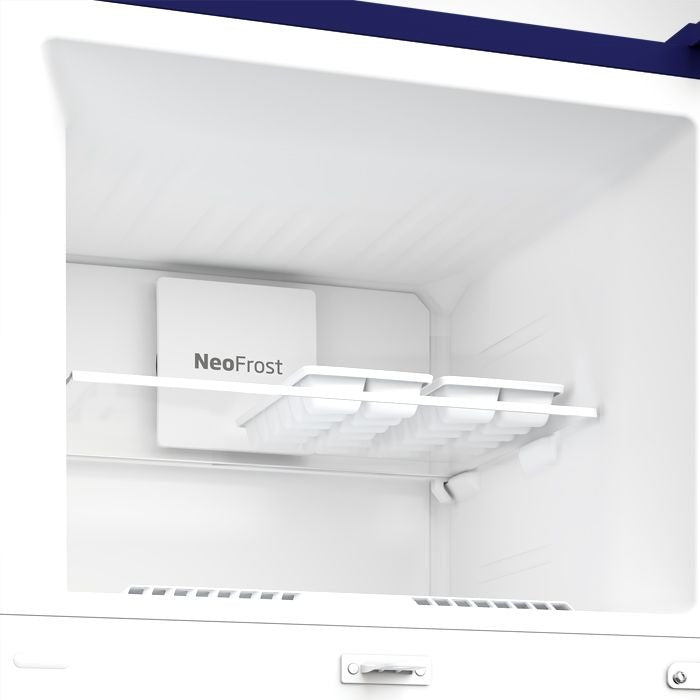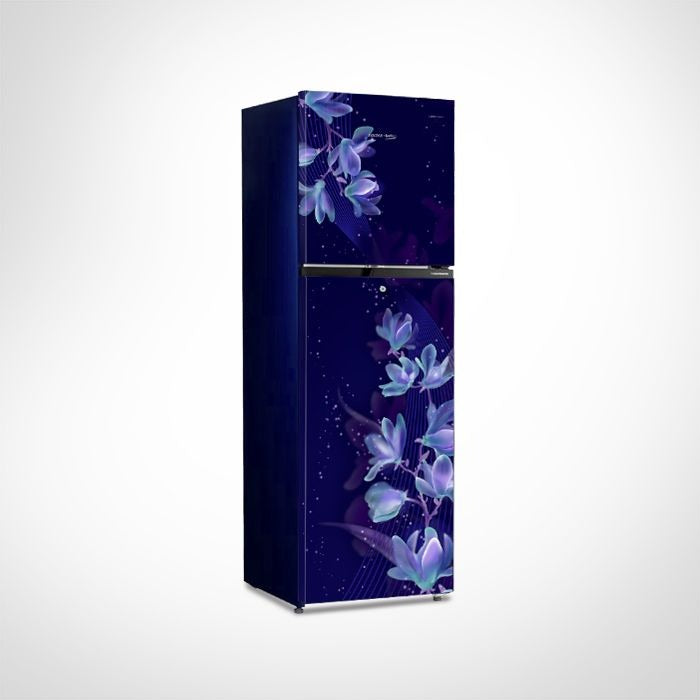 Voltas Beko RFF270D/WONBROI 230 Litres 2 Star Frost Free Double Door Refrigerator Nightangel Blue
27 people are viewing this right now
Regular price
Rs. 21,490.00
Sale price
Rs. 21,490.00
Regular price
Rs. 38,490.00
Tax included.
Free Shipping- 1 Day Delivery * Conditions Apply
Product description
Shipping & Return
 All Deliveries made within 24 Hours (Business Hours) post receipt of order. Except Fridays (Weekly Off)
Get GST invoice and save upto 18 % on business purchases. T&C Apply.
Key Features
2 star rating

StoreFresh+TM
Neo FrostTM Dual Cooling
ProSmartTM Inverter Compressor

Active Fresh Blue Light

Warranty   :   

2 year comprehensive + additional 10 year on compressor
StoreFresh+TM
As an AI text-based model, I don't have the ability to see or experience things directly. However, I can provide information based on what I have been trained on.
The concept you mentioned about vegetables drying up in refrigerators due to loss of humidity is accurate. Vegetables are living organisms that continue to respire even after being harvested. As a result, they require a certain level of humidity to maintain their freshness. If the humidity in the refrigerator is too low, vegetables can dry out and become wilted or spoiled more quickly.
While I am not familiar with the specific technology you mentioned, it sounds like the StoreFresh+ technology is designed to address this issue by regulating the humidity inside the refrigerator. By creating an environment with optimal humidity levels, this technology aims to extend the freshness of fruits and vegetables, potentially up to 30 days longer.
Active Fresh Blue Light
It seems like you've provided a snippet of text describing the Active Fresh Bluelight™ technology in VoltasBeko refrigerators. This technology aims to maintain natural lighting conditions inside the refrigerator, which in turn helps preserve the amount of Vitamin C in fruits and vegetables. Additionally, it claims to maintain the natural flavors and nutritional elements present in the food items stored inside the refrigerator. By using this technology, VoltasBeko aims to keep your food as natural as possible. Unfortunately, there is no accompanying image provided, so I cannot comment on it.
ProSmartTM
 

Inverter Compressor

The ProSmart™ Inverter Compressor is a cutting-edge technology used in refrigerators that offers several advantages. Here are some key features and benefits of the ProSmart™ Inverter Compressor:
Energy Efficiency: The ProSmart™ Inverter Compressor is designed to minimize energy consumption, resulting in lower electricity bills. Its advanced technology allows the compressor to adjust its speed according to the cooling demand, optimizing energy usage and reducing wastage.

Reduced Noise: Compared to other compressors available in the market, the ProSmart™ Inverter Compressor operates at a significantly lower noise level. This makes the refrigerator much quieter, providing a more peaceful environment in your home.

Extended Warranty: The ProSmart™ Inverter Compressor comes with an impressive 12-year warranty, demonstrating the manufacturer's confidence in its durability and performance. This warranty coverage offers peace of mind to the customers, assuring them of reliable and long-lasting operation.

Smart Cooling System: The ProSmart™ Inverter Compressor is equipped with a smart cooling system that can quickly adapt to any temperature changes inside the refrigerator. This helps to minimize temperature fluctuations, providing a more stable and consistent cooling environment for your food and beverages.

Faster Cooling: The efficient operation of the ProSmart™ Inverter Compressor enables faster cooling of the refrigerator's contents. This means that your food items will reach the desired temperature quickly, reducing the risk of spoilage and helping to keep them fresh for a longer period.
In summary, the ProSmart™ Inverter Compressor in refrigerators offers energy efficiency, reduced noise, an extended warranty, a smart cooling system, and faster cooling. These features contribute to lower electricity bills, a quieter operation, enhanced durability, better temperature control, and prolonged freshness of your food.
Other Features
Electronic Display

Internal electronic temp. control & display
Ice Maker Type

Double Twist Ice Maker
Zero Degree Compartment

Yes
Handle Type

Chrome Coated Recessed Handle
Mahajan Electronis
89-90 Raja Garden
New Delhi-110015
MADE IN INDIA
Free 24 Hours Delivery is applicable for NCR Region. Area includes Delhi, Gurugram, Faridabad, Ghaziabad, Noida.
 Mahajanelectronics.com   makes every effort to service the orders placed with them, as per the specification and delivery timelines mentioned against each product. As a policy, we request you to kindly check the product and the accessories while accepting the delivery. In case of any discrepancies, kindly bring it to our notice before accepting delivery by calling us on +9710000251  or email us on  manas@mahajanelectronics.com  . After acceptance of delivery of the product, Mahajanelectronics.com    cancellation free of charge on Cash on Delivery orders. In case of prepaid order, a charge of 3% will be applied & refund shall be made within 24-48 hours.
Once delivery is made and product is kept packed unused & customer wants to return, we shall accept return within 24hrs of receipt of order in this case Cancellation charge of 3% will be applicable and we shall initiate refund post receipt of product within 24-48 hours.
Please Note In this case product should not have been unboxed. Moreover, it shall be at our discretion that we accept or not.
 After sales service is provided by the authorized service centers of the respective manufacturing companies. For product service requirement, kindly contact us on the above-mentioned details for the same.
For any product/service available on sale on Mahajanelectronics.com , the company does not assume any liability.